Palms Sports Book Employee Pleads Guilty to Wire Fraud Charge
Posted on: March 20, 2013, 05:22h.
Last updated on: March 20, 2013, 03:01h.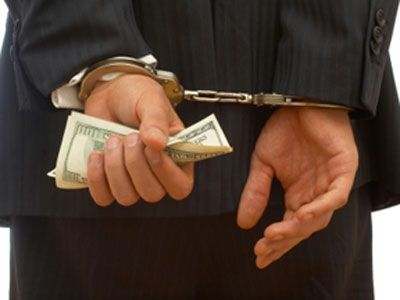 A 30-yr-old Palms Casino sports book employee has pled guilty to one count of conspiracy to commit wire fraud, following allegations of a multiperson scheme that bilked the casino out of more than $800,000.
Kassie Baker, who is currently free on her own recognizance, received the indictment from a federal grand jury last July along with two co-workers, sports book manager Michael Albanese and Matthew Kidle, an administrator there.
Also charged was Palms sports book customer Charles Pecchio, who allegedly participated in the scam between July 2006 and July 2007. Pecchio is now considering a plea deal.
Quinella Wagers Placed
The allegations are that these Palms employees accepted quinella wagers on horse races from Pecchio, as well as other customers, while knowing full well that the Palms has a strict policy of forbidding this type of bet on races that have fewer than six horses participating. The policy was that any bets placed on races with fewer than six horses would be automatically cancelled and the bet amount refunded to customers.
Knowing this, the indictment alleges, these employees and customers nonetheless proceeded to place and accept quinella bets on races with less than the designated minimum.  A quinella bet is when the bettor chooses first and second-place winners in no specific order.  If either of the horses picked finishes the race first or second, the bet wins. Another variation on this wager allows for any three horses to be selected for possible first, second and third-place finishes.  Because the odds of winning naturally increase the fewer horses are in the race, or if one or more drops out, the Palms' policy of forbidding wagers on races with fewer than six horses was instated.
The house doesn't mind if you get lucky occasionally, but they're not going to actually hand you an easy win on a silver platter. According to the indictment, if bettors in this scheme picked the winning horses from one of these smaller fields, they were paid, but if they lost, they would get a bet refund. Not bad odds at all for a gambler: until you get caught, of course.
Similar Guides On This Topic