Paddy Power Updates Donald Trump Odds, as Kim Jong Un Sentences US President to Death
Posted on: November 17, 2017, 04:00h.
Last updated on: November 17, 2017, 04:01h.
Donald Trump odds at Paddy Power, the Irish bookmaker known for never shying away from the seemingly ridiculous and absurd offering, continues to expand its markets surrounding the 45th president of the United States.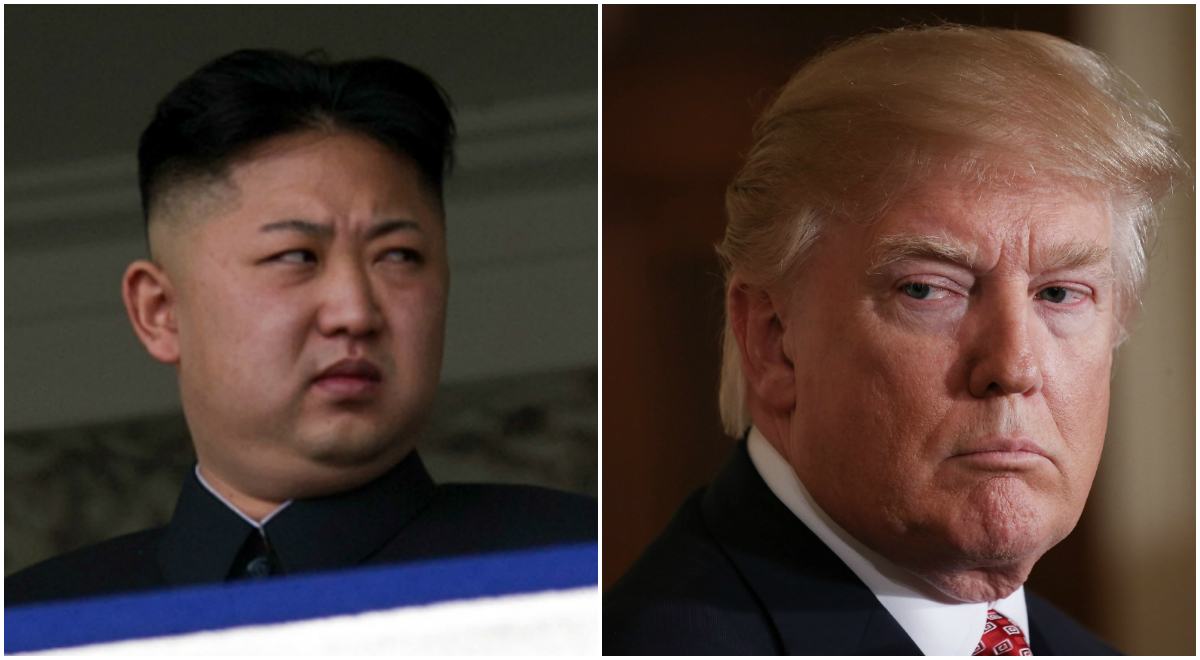 This week, North Korea's Kim Jong Un called Trump a "hideous dictator" who has been "sentenced to death by the Korean people." But unlike in 2008 when Paddy Power offered a line on then-President Barack Obama's odds of being assassinated, this time the bookmaker is steering clear of presidential bloodshed.
It is, however, offering odds on a perhaps more likely outcome: Kim's death.
"Method that Kim Jong Un is removed from his role as supreme commander" has a strong favorite, and it's his life ending at 1-10. Those odds equate to a nearly 91 percent chance that Kim will either die, or continue running the isolated country. 
"Overthrown in a coup" (5-1), and "he resigns (8-1) are the two other betting options. Bettors apparently don't think any of the three will happen anytime soon, as the odds for when he will cease to control North Korea favor "2031 or later" at 4-7. At just 33 years of age, Kim's reign could continue for decades.
Paddy is also taking wagers on when Trump will be stripped of his presidential duties. Next year is the favorite at 11-4, which means oddsmakers feel there's about a 27 percent of that happening. 2019 is next at 7-1, followed by 2017 (18-1), and 2020 (50-1).
Trump recently returned from his Asia tour. No president has traveled into North Korea since Bill Clinton in 2009. The odds of Trump visiting his foe Kim are at 9-1.
PredictIt.org, the online political prediction betting market that operates in a quasi-legal manner in the US, saw shares of Trump's impeachment rise after news broke that the president's former campaign manager Paul Manafort was being investigated for allegedly meddling with Russian officials during the election. Shares that Trump would be impeached during his first term rose five cents, but have since retreated.
Trump Spurring Activity
While US citizens are split on having the former casino and real estate developer in the Oval Office,  it's been a blessing for oddsmakers having the outspoken billionaire leading the free world.
With record interest in political betting ongoing, Paddy Power is only expanding its Donald Trump odds and specials. Some of the latest offerings are downright comical.
Paddy Power asks if Trump will get in on the NFL kneeling controversy by also taking a knee while attending a game (500-1). The site now has odds on the president challenging Eminem to a rap battle (500-1), the White House confirming that Trump has been using a body double (250-1), even the chances of him coming out as gay (100-1).
The book also presents the odds of Trump celebrating January's one-year anniversary of being in office by partying in Las Vegas (150-1).