Packer's Crown Buys 36-Year Licensing Deal for $847 million
Posted on: August 28, 2014, 05:30h.
Last updated on: August 28, 2014, 02:46h.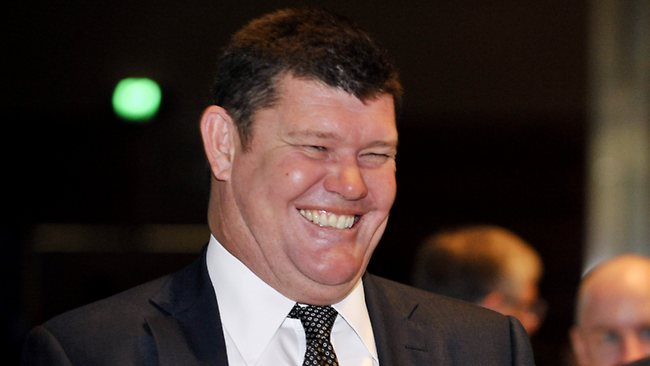 James Packer's Crown Casino in Melbourne received a license extension until 2050 from the Government of the Australian state of Victoria, which has defended its decision to allow for the multi-decade add-on. The Victoria Government will also allow Packer to expand table games and "pokie" (slot) machines in Crown casinos, in return for payments of up to A$910 million (US$847 million).
Politicians and anti-gambling groups have called the deal "grubby" and "back-door," and claim that lacks transparency. But Victoria's treasurer, Michael O'Brien, said that the agreement would support economic investment and jobs.
"This agreement provides significant financial benefits," he said, "as well as improved competitiveness and investment certainty for Crown and the 8,800 people who work there."
Crown casino chairman Packer was also quick to highlight the perceived economic benefits. He said that, while his company had invested $1.7 billion to upgrade the casino, "it had for a long time been at "a major competitive disadvantage on the issue of taxation.
"Now," he added, "with the support of the Victorian government, we will have a license that enables us to compete on a level playing field to help drive tourism, jobs and economic benefit for the state."
Anti-Gambling Backlash
Australian Churches Gambling Taskforce Chairman Rev. Tim Costello was one of many who spoke out against the deal, however.
"This whole thing smells," he said. "This close to an election, why would you do a deal without transparency, and with such haste, when it has major implications for the Victorian public? Australia has 20 percent of all the world's pokies, it has the biggest population of problem gamblers in the world, and yet this has gone through without any debate or discussion."
Five future governments, he added, would be bound to the deal. "I think the public now has a world-weary cynicism about politicians, and they know massive political donations go to government from the gambling industry. They want fewer pokies, not an increase or maintenance of current levels."
Crown said it would expand the number of pokie machines and gaming tables under the new deal, but the number of pokie machine licenses would remain the same, because it would be absorbing existing licenses from pubs and clubs. Additionally, the Victoria government also agreed that a "super-tax" will also be removed on all high-rolling VIP players from next year.
Concessions to the Crown
This last point, said O' Brien, would allow Crown to compete with casinos in Macau and Singapore.
"This is a very competitive industry. We want to ensure that high rollers from overseas find a reason to want to come to Melbourne to spend their money," the treasurer noted.
However, Deakin University gambling expert and researcher Professor Linda Hancock questioned the logic behind this.
"I see no reason why the government should be offering any concessions to Crown, it's quite outrageous really," she said. "Crown has been systematically under-taxed for years. These sorts of concessions and deals should be part of an election platform and shouldn't have been brokered behind closed doors, but this is a characteristic of gambling policy. The government is so beholden to the gambling industry, which is offering them this candy to fill government coffers for their election campaign."
Despite negative publicity, the deal significantly fortifies the position of Crown Resorts and this was reflected in the stock market. Shares in the company rose in the hours after the story originally broke.
Latest Casino Stocks:
Retrieving stocks data...
Retrieving stocks data...
Retrieving stocks data...
Retrieving stocks data...
Retrieving stocks data...