Online Poker in Russia Tries to Come In Out of the Cold
Posted on: July 4, 2014, 05:30h.
Last updated on: July 4, 2014, 04:28h.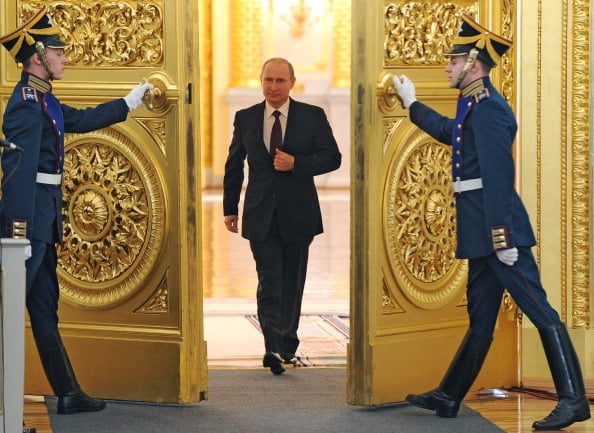 The government of Russia is actively considering legalizing and regulating online poker, according to Russian business and politics daily Kommersant, thus opening up a potentially huge market which could be worth $145 million annually in fiscal revenue alone.
The Russian daily publication says that Russian First Deputy Prime Minister Igor Shuvalov has instructed the Ministry for Economic Development and the Ministry of Justice to compile a report on legalizing Internet poker, which is due for consideration on July 21st. Kommersant said that the information had been provided by unidentified sources within the government.
Moscow has apparently been swayed by certain fiscal projections, with some analysts claiming that online poker legalization could bring 2 to 3 billion rubles ($58 million to $87.5 million) to the state's coffers per year, a figure that could potentially swell to exceed 5 billion rubles ($145 million) within five years.
The former figure is based on a model in which 1 to 1.5 billion rubles would be levied as a tax on operators, with a similar amount from the players' income tax. Whether Russia would adopt a monopolistic framework or an open market remains to be seen.
PokerStars Blocked
It's certainly an about-turn from a country that has adopted a hard stance against gambling in recent years. Just a few months ago, a Supreme Court ruling made ISPs responsible for websites illegally offering online gambling to the Russian market, demanding that access to certain sites be blocked to Russian citizens.
The prosecutor's office created a blacklist of offending sites, which included heavy-hitters like PokerStars, PartyPoker, Carbon Poker, SportingBet and Ladbrokes, among around 50 others.
It wasn't always thus. Until 2009, poker was legal in Russia; in fact, it was thriving, with legal poker clubs doing a roaring trade in the big cities and Russian players emerging as a force on the international poker circuit, from the EPT to the WSOP. Russia even declared it to be an official sport; in 2007, the Federal Sports Agency officially included Seven-Card Stud, Omaha and Texas Hold'em in the All-Russia Registry of Sports.
Public Support
However, that all changed in 2009 following a government "anti-vice" crackdown, which also sought to clamp down on smoking and underage drinking. The poker clubs were deemed by authorities to be operating as illegal casinos, and a blanket ban on all forms of gambling was enforced from July 1st that year. All gambling operations were required to relocate to four legal "gambling zones," which were created in remote parts of the country, away from the big cities. Recent reports have suggested that Russia is considering turning recently annexed Crimea into a fifth such zone, in order to make it economically self-sufficient.
Whether Russia chooses to regulate or not, there does seem to be a lot of support for poker amongst the Russian people, who tend to view the game differently from other forms of gambling. A recent poll conducted in October 2013 by the Russian Public Opinion Research Center found that 42 percent of Russians agreed that poker is an intellectual game, while just 25 percent disagreed. Meanwhile, 52 percent said that people should have the right to play poker if they wanted to, while 24 percent disagreed.
Similar Guides On This Topic