One Week After Mass Shooting, Jason Aldean Back in Las Vegas to Visit Trauma Care Patients
Posted on: October 9, 2017, 03:00h.
Last updated on: October 9, 2017, 02:39h.
Country music headliner Jason Aldean returned to Las Vegas on Sunday, exactly a week after he ran off stage in the midst of the deadliest mass shooting in US history. But he wasn't back to sing so much as to soothe.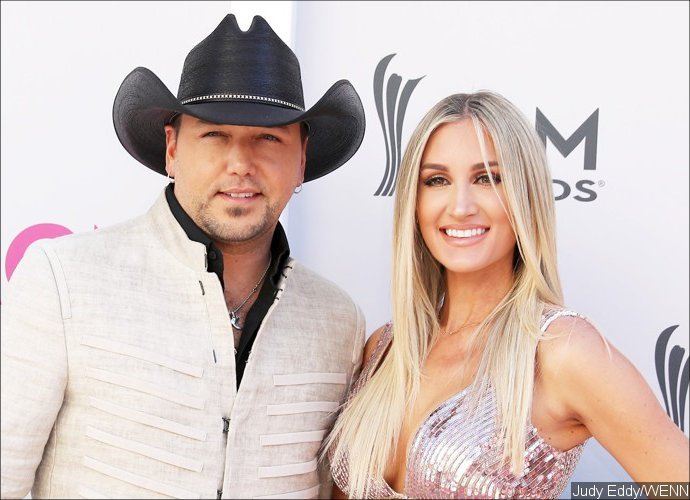 Aldean returned to visit with recovering trauma patients at University Medical Center (UMC), where most of those with significant injuries caused by killer Stephen Paddock are continuing to mend.
Not scheduled in to Aldean's "must see" list was UFC President Dana White, who was furious at the performer for turning down a request to perform the National Anthem at Saturday's UFC 216. Aldean decided to appear on Saturday Night Live instead, telling TV viewers that he was "struggling to understand" what had happened during his show the week before.
Aldean flew into the city on Sunday with his pregnant wife Brittany, who posted a photo of the couple on her Instagram account looking towards Mandalay Bay.
"Feels surreal being back in Vegas today," Brittany Aldean wrote on Instagram. "Visiting some of the strongest people we have ever met … fighting the toughest battle of them all … for their lives."
The Aldeans went to UMC, where approximately 104 of the 489 wounded concertgoers were taken after the lone gunman started firing from the 32nd floor of the Mandalay Bay into the crowd at the country music festival.
"Jason spent time with our patients who were critically injured during the Las Vegas shooting. His visit helped heal hearts and cheer those who were wounded in this tragedy," the hospital's Facebook post read on Sunday.
Those in the state's only Level 1 trauma center expressed gratitude to Aldean, thanking the star for coming and posing for pictures with him.
Black-and-White Situation
But for UFC head White, who himself lives in Las Vegas, Aldean's turn down was not taken lightly. After being told that the country artist was simply too shaken up from the tragedy to perform live again, and possibly ever again, Aldean's subsequent appearance on NBC's SNL left White livid, telling TMZ that he felt he'd been grossly lied to.
"His image was more important than coming back to Vegas and playing for the people who are his fans and who got shot watching him play," White told the celebrity gossip TV news magazine. "F**k you Jason Aldean. Stay out of Vegas."
Obviously it was not a directive that Aldean decided to follow.
Many of the country star's fans took to Twitter to implore him to visit people in the hospital almost immediately after the incident. But his decision to appear on SNL and pay tribute to the 58 people killed and hundreds wounded by singing the late Tom Petty's "I Won't Back Down" did little to placate his base.
All Ired Up
It was the second time in less than a week that the Georgia native received the wrath of social media followers. When it became clear that a shooting, and not fireworks, was happening during that October 1st Route 91 Harvest Festival performance, Aldean rushed off the stage. Later, fans expressed the belief that he should have warned the crowd what was happening first.
Aldean has not given an explanation as to why he didn't tell the audience to run or duck, even after he was safely out of the line of fire, but still had access to a microphone.
Fellow artist Jake Owen defended him, saying someone probably told him to exit.
"I don't think at first [Aldean] could even hear the shots that were going off until I think someone maybe in his crew said, 'Hey, you need to get off stage and run back here,'" Owen said.
Similar Guides On This Topic