Ohio Casinos Eye Facial Recognition Technology
Posted on: June 14, 2013, 05:26h.
Last updated on: June 12, 2013, 11:27h.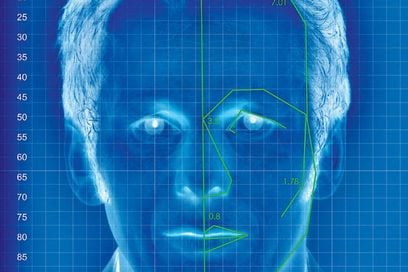 A last-minute amendment to the Ohio state budget could bring high-tech facial recognition technology to casinos there, a move that some feel is either hasty or entirely unwarranted. The idea comes from State Senator Bill Coley, and would apply to all four casinos that currently operate in Ohio.
Money Laundering Tracking Device?
According to Coley, the move would help protect casinos from those who use the venues primarily as a means to launder money. But the idea has immediately provoked resistance from the very industry that is supposed to benefit from the change.
Facial recognition technology works by analyzing various features of a person's face – essentially creating a digital fingerprint that can be matched against the same face if it later enters a casino again. However, unlike standard fingerprints, these facial prints are not yet to the point where matches are certain, and multiple matches often make each person's results less than unique. Even in Las Vegas, the technology is only in its early stages and isn't widely used.
"Facial recognition would be an added expense that wouldn't be worth the cost of investment," gaming security expert George Joseph told the Cleveland Plain Dealer.
Ohio Casinos Not On Board
Coley admits that he did not consult the gaming industry in Ohio to see if they'd even want this change or be willing to implement it. In fact, the Casino Control Commission has said they may not even compel casinos to use the technology if the amendment passes, as it only gives them the power to make casinos use facial recognition, rather than forcing all casinos to do so.
Coley says that the idea came to him while talking about the technology with a group of graduates from Miami University.
"My brain kind of works on tangents sometimes," he said.
Coley also acknowledged that many in the state were sure to hate the idea of government intrusion.
"It's important that those individuals know the moment you walk into a casino, you are being observed," he said, suggesting that Ohio casinos were not locations in which privacy would be highly valued.
Similar Guides On This Topic