Number of Las Vegas Visitors Testing COVID-19 Positive Rises
Posted on: August 10, 2020, 02:42h.
Last updated on: August 11, 2020, 09:56h.
More people visiting Las Vegas are testing positive for the coronavirus, the latest alarming statistic regarding the COVID-19 pandemic in tourism-dependent Nevada.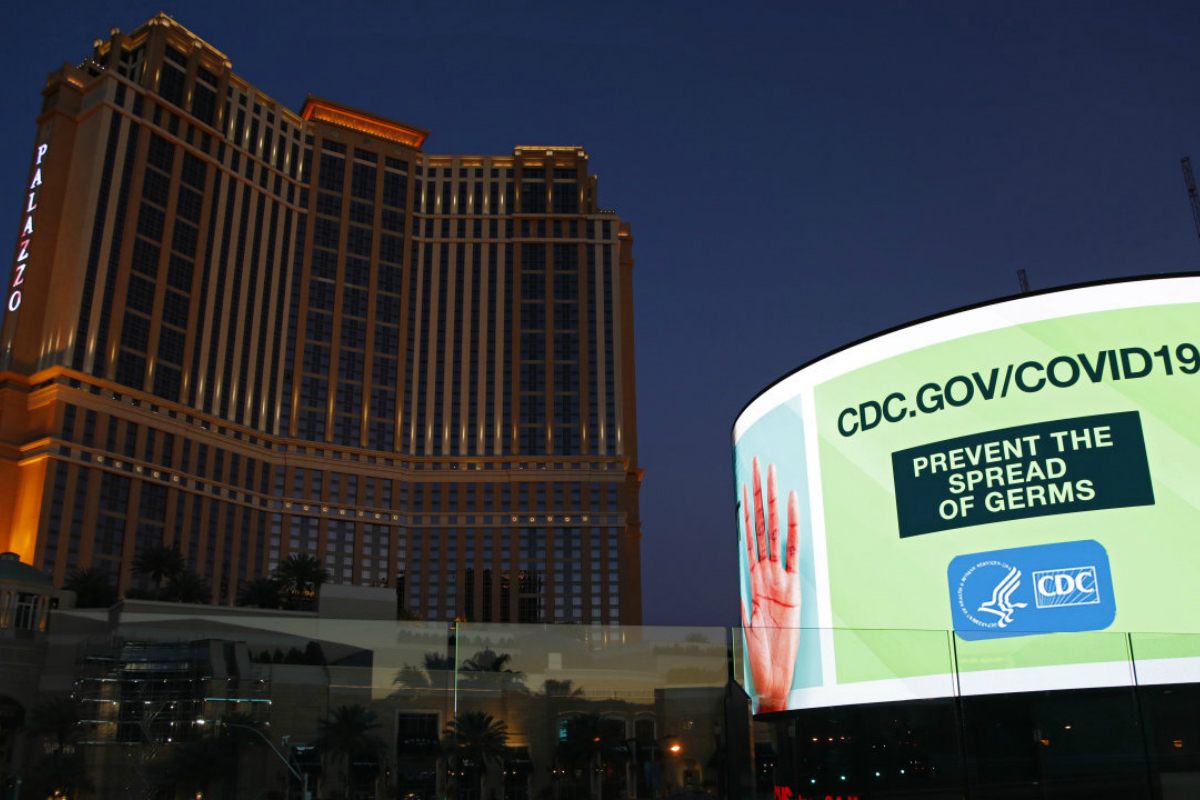 The Nevada Department of Health and Human Services (DHHS) reports a substantial increase in the number of out-of-staters who are becoming infected with the virus, either while still in the Silver State, or upon returning home.
After 78 days of being closed on his orders, Nevada Gov. Steve Sisolak (D) allowed casinos to reopen on June 4.
As of July 6, the DHHS reported that only 123 non-residents had tested positive for the coronavirus since the reopening of the state's economic driver. However, as of July 25, that number swelled to 347 visitors — an increase of 182 percent or 224 positive infections.
California is most responsible for the non-resident positive results, with more than 100. Eighty-nine were from Arizona, and 20 from Texas.
Readers React
Nevada's COVID-19 confirmed case count stands at 56,972. The coronavirus has been blamed for 963 deaths. Clark County is home to the overwhelming majority of the disease. Cases in the most populated county total 49,151, with 811 deaths.
There doesn't appear to be a downward trend in the number of daily new cases, nor deaths. Nevada reported its single highest one-day death count on July 29, with 19 deaths. Its highest number of one-day new cases came on July 15, with 1,447 new positive test results.
Casino.org's recent article generated a passionate response from readers. Some opined that Las Vegas needs to shut down once again. Others insinuated we don't have our facts straight.
"I don't know where you got your information, but it's 100 percent wrong," reader Joe stated. "Have you even visited any casino? Most of us are at 75 percent capacity or higher. Try some research."
"Joe" refused to provide his email, and therefore could not be reached for comment. But Nevada is restricting casinos to a maximum 50 percent occupancy. Other readers agreed with our reporting, that Las Vegas is indeed relatively barren compared with the pre-COVID environment.
Our Vegas experience was awful. Closed bars and restaurants, no shows, no room service, deserted streets, 30-minute waits for Ubers, abundance of homeless people, and hotel security guards constantly harassing you over how your face mask fits," stated Reagen Wilkins.
"Close back down!!!" added Robin Glass. "Every day I see restaurants full, no one abiding by wearing masks. We will never get rid of COVID-19 until everyone takes this virus seriously!"
Visitation Low
Las Vegas welcomed just a little more than one million visitors in June, the most recently reported month. That's down 70.5 percent from June 2019.
If more people begin to return to Southern Nevada, there's, naturally, the concern that more people would result in a further uptick in non-resident positive testing.
"If Nevadans begin to relax their efforts and take this less seriously, this targeted approach will not work and will lead our state backward, which could ultimately lead once again to broad-based closures and limitations. I don't want that, and neither do all of you," Sisolak warned last week.
Latest Casino Stocks:
Retrieving stocks data...
Retrieving stocks data...
Retrieving stocks data...
Retrieving stocks data...
Retrieving stocks data...