NSW Government Gives Approval for Packer Casino Hotel in Sydney
Posted on: November 12, 2013, 05:30h.
Last updated on: November 12, 2013, 02:56h.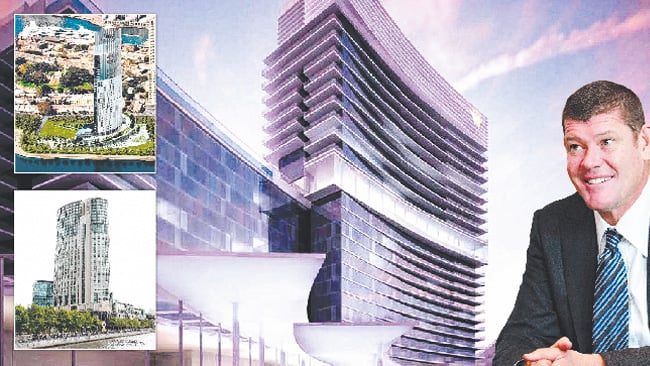 Be prepared, Sydney: you're in for a century of gambling, brought to you by James Packer. The New South Wales state government has announced an agreement with Packer's Crown Resorts Ltd. to build a A$1.3 billion ($1.22 billion US) complex that will include both a VIP casino and a state-of-the-art hotel complex at Barangaroo.
Echo Star to Get Competition
The deal makes it all but certain that Sydney will get a second casino to join Echo's Star Sydney property in the near future. According to the current plan, the new casino would begin operation in November 2019, and would receive a 99-year gaming license that would essentially allow the casino to operate in perpetuity.
Technically, the deal isn't final quite yet. The government has entered into a binding agreement, but there are still approvals that are necessary before the project can go forward. The Independent Liquor and Gaming Authority must approve Crown Resorts as a suitable casino operator, though that seems like a formality given the company's success and the fact that it has already passed similar tests in recent months. The six-star hotel that is expected to be built alongside the casino also needs planning approval, which it is also very likely to receive.
"Sydney is one of the world's great cities," Crown's CEO Packer said. "It deserves one of the world's great hotels. I am going to do everything I can to try and make Crown Sydney the best hotel in the world."
Packer plans to have the Crown Sydney act as an attraction for rich gamblers from around the world – particularly from China and other Asian nations. In fact, this was a key component in the approval of the casino, as Packer promised it would be nothing like your standard casino resort.
Unlike most casinos, play will be restricted only to members and their guests, and most members will have to prove they are VIP members at other casinos (or are part of other high-roller programs) in order to get into the door.
No Slots for Slots
Remarkably, the casino will also be free of slot machines – a move that's hard to believe in Australia, where "pokies" are basically a national pastime. Instead, gamblers will be coming to play table games, with minimum bets of $20 on blackjack, $25 on roulette and $30 for baccarat. And if things go according to plan, most gamblers will be playing for much higher stakes than those.
The relatively reasonable table minimums may be necessary to attract local NSW residents, who will be allowed to join the casino even if they aren't high rollers. If they're not, though, the casino will be able to give them a one-day "cooling off" period in which they are not allowed to gamble there – another measure that is designed to ease concerns about the social impact of the casino.
The casino is expected to be a major windfall for Sydney and NSW as well. According to the agreement, Crown has guaranteed that the state will receive at least $1 billion in fees and taxes during its first 15 years of operation.
While both the government and opposition are expected to support the deal every step of the way, some are still opposed to Sydney's casino expansion. In particular, members of the Australian Greens party remain unconvinced that the new venue will be a net positive.
"NSW will now have another casino with more corruption pressures, more money laundering from Asian drug and prostitution cartels and more opportunities for problem gamblers," said Greens MP John Kaye.
There's always a party pooper, right?
Similar Guides On This Topic
Most Read