Northern California Gang Probe Leads to Arrest of Police Officer 
Posted on: September 3, 2016, 01:00h.
Last updated on: October 12, 2016, 08:37h.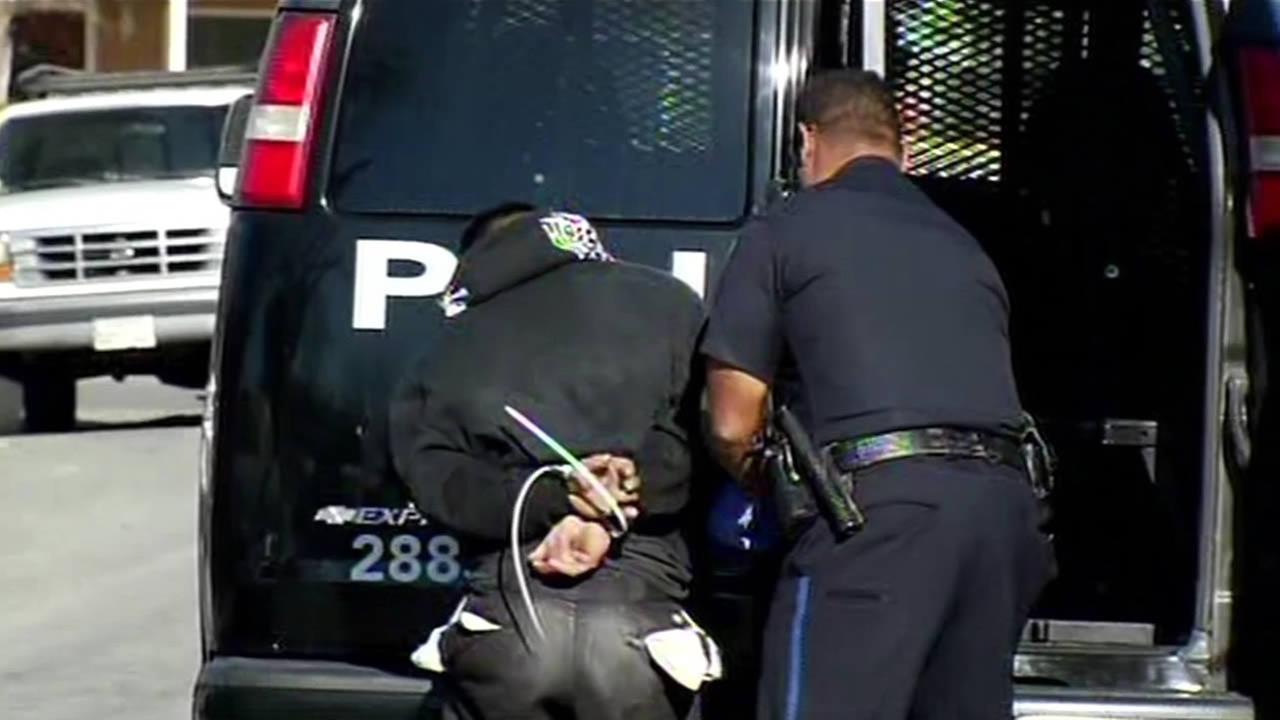 Northern California gang raids being executed by the San Jose Police Department's (SJPD) investigations unit has led to the arrests of 23 including one law enforcement officer. Dubbed "Operation Gang of Thrones," the SJPD has been working since last March to infiltrate Vietnamese street gangs involved in illegal drugs and gambling.
On August 23, the SJPD, along with the FBI and DEA and several other county sheriffs and police departments, served search warrants at various locations in San Jose, Santa Clara, Milpitas, Fremont, and Anaheim.
The sting resulted in 23 arrests and the seizure of weapons, $200,000 in cash, electronics, financial records, 4,000 Ecstasy pills and 600 pounds of marijuana, and 69 illegal gambling machines.
Oh, and one alligator.
San Jose police officer Derrick Antonio, a 9.5-year veteran of the force, was arrested on allegations of providing confidential information on police activity to the alleged criminal enterprise. Antonio is facing six total felony counts and is currently on paid administrative leave.
Viet Gambling
The Vietnamese-American demographic has become engulfed in illicit activity in recent years. Though of course the ethnic migrants are overwhelming law-abiding residents, the few who aren't are giving their local communities a bad reputation.
Drugs are the preferred product of choice for many gangs, but for the Viet-American criminal, gambling is even more fancied. And it's widespread.
Just two weeks ago, a botched robbery of an illegal gambling house left a 58-year-old Vietnamese woman dead in Austin, Texas. Ga Young Chon was killed by a robber when she was emptying cash from her rogue gambling enterprise.
In California's Orange County, law enforcement agencies are actively trying to crackdown on illegal gambling houses. Local police say the rampant problem is big business for the gambling rings and profits can exceed $100,000 or more per month.
Along with slots and electronic card machines, multiplayer video arcade games are wildly popular with the Vietnamese who visit the criminal gambling houses and café backrooms.
California Droves
According to the 2012 US Census, 1.7 million people identified themselves as Vietnamese. That's the fourth-largest Asian foreign-born demographic behind India, the Philippines, and China.
California is home to more Viet-Americans than any other state, and it's not even close. San Jose, Garden Grove, Westminster, San Diego, Santa Ana, Los Angeles, and Anaheim take the top seven spots in US cities with 10,000 or more Vietnamese Americans.
With over 100,000 Vietnamese, San Jose is home to the most Viet-Americans in the US. The first major immigration from Vietnam came after the Fall of Saigon in 1975, hence their community nicknames in the US being labeled "Little Saigon."
Research suggests that racial minority groups in the US are more vulnerable to problem gambling. The US National Epidemiologic Survey says prevalence rates of gaming addiction in Native/Asian Americans is 2.3 percent, far greater than Whites at 1.2 percent.
"If you don't gamble, you don't know how lucky you are," a famous Asian gambling quote states. But the case can be made that if you don't gamble, you also don't know how unlucky you are.
For the 22 arrested this week, their fortune has been realized.