North Carolina Passes Tribal Sports Betting Bill, Odds Good on Governor's Signature
Posted on: July 16, 2019, 05:59h.
Last updated on: July 16, 2019, 06:45h.
North Carolina is a governor's signature away from legal sports betting — albeit strictly of the in-person variety and only on tribal lands.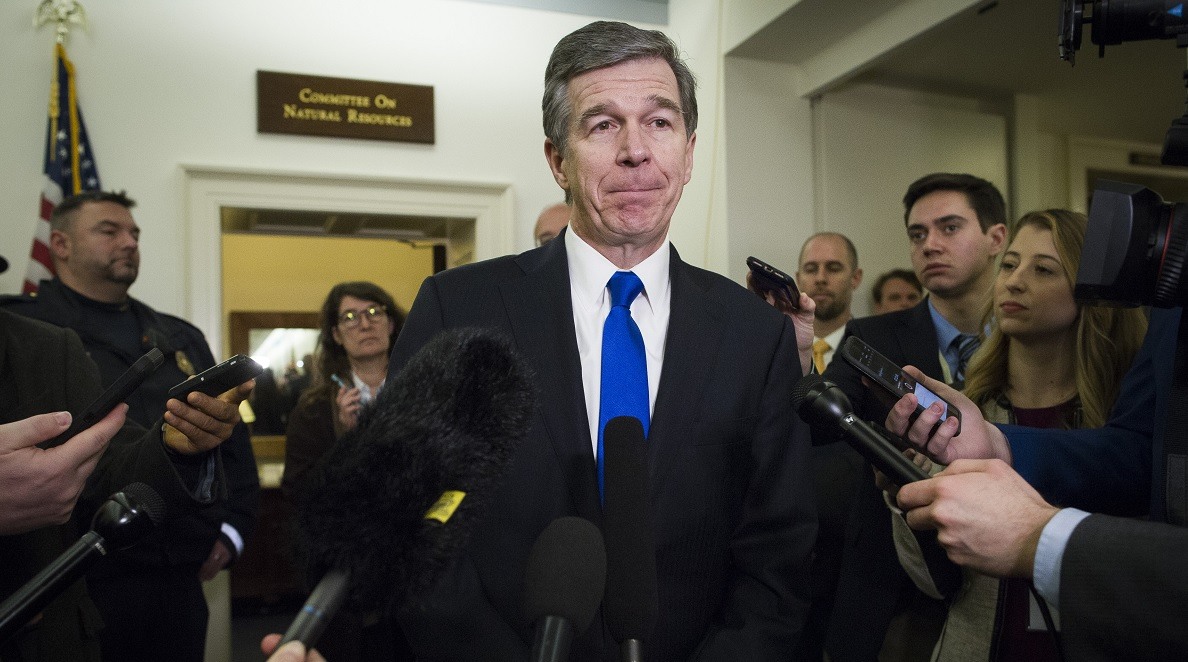 On Monday, the North Carolina House emphatically endorsed a bill that would allow the state's sole tribal operator, the Eastern Band of Cherokee Indians, to offer sports betting at its two casinos to the west of the state. It would also authorize the tribe to conduct off-track horse-race wagering.
The Cherokee-owned and Caesars-operated Harrah's Cherokee Casino and Harrah's Valley River Casino comprise the entire gaming industry of North Carolina.
With state Sen. Jim Davis' (R-Franklin) bill having been passed by his colleagues in the Senate in April — and now a 90-27 House vote in favor on Monday — all eyes are on Gov. Roy Cooper.
Cooper has 30 days to mull this one over, after which it will become law by default if he chooses to neither sign nor veto the bill.
Will Cooper Sign?
Insiders say the chances are good, especially since the final version of Davis' bill has been shorn of a provision that would have authorized video lottery terminals in the state, which apparently left Cooper cold.
Davis told LegalSportsReport this week that — while Cooper is a Democratic governor who has often clashed with the Republican-controlled House and Senate — the bill has bipartisan support and is "not controversial."
Supporters don't see this as gambling expansion, per se, as Rep. Kevin Corbin (R-Macon) told a House committee meeting last week.
We're not asking you this morning to legalize sports betting and gambling in North Carolina, we're simply asking you to add this to the list of the games that are allowed [at tribal casinos]," he said, as reported by The News & Observer.
Plus, the state gets about $11 million a year in revenue-share payments from the Cherokee, and Davis is not citing fanciful figures on sports betting. He believes its introduction will generate a measured $14 million per year for the tribe, equating to around $1 million for the state.
Catawba Twist
It may not be gambling expansion in a geographical sense, but in the view of North Carolina's abundant conservative Christian groups, Davis' bill is a slippery slope that could lead to further unspecified expansion.
But a federal bill presented to Congress by US Sen. Lindsey Graham (R-S.C.) would allow the South Carolina-based Catawba tribe to build a casino in North Carolina, where it claims ancestral lands.
Since Davis' bill allows sports betting "on tribal lands," there is at least the possibility of future geographical expansion in the southern part of the state, should Graham's bill become law.
Meanwhile, a separate measure being considered by the state Senate would create a gambling commission that would be directed to study the feasibility of authorizing commercial sports betting in North Carolina.