NJ Senate President Steve Sweeney Says Atlantic City Will Not Be Next Detroit
Posted on: November 13, 2014, 06:45h.
Last updated on: November 13, 2014, 06:58h.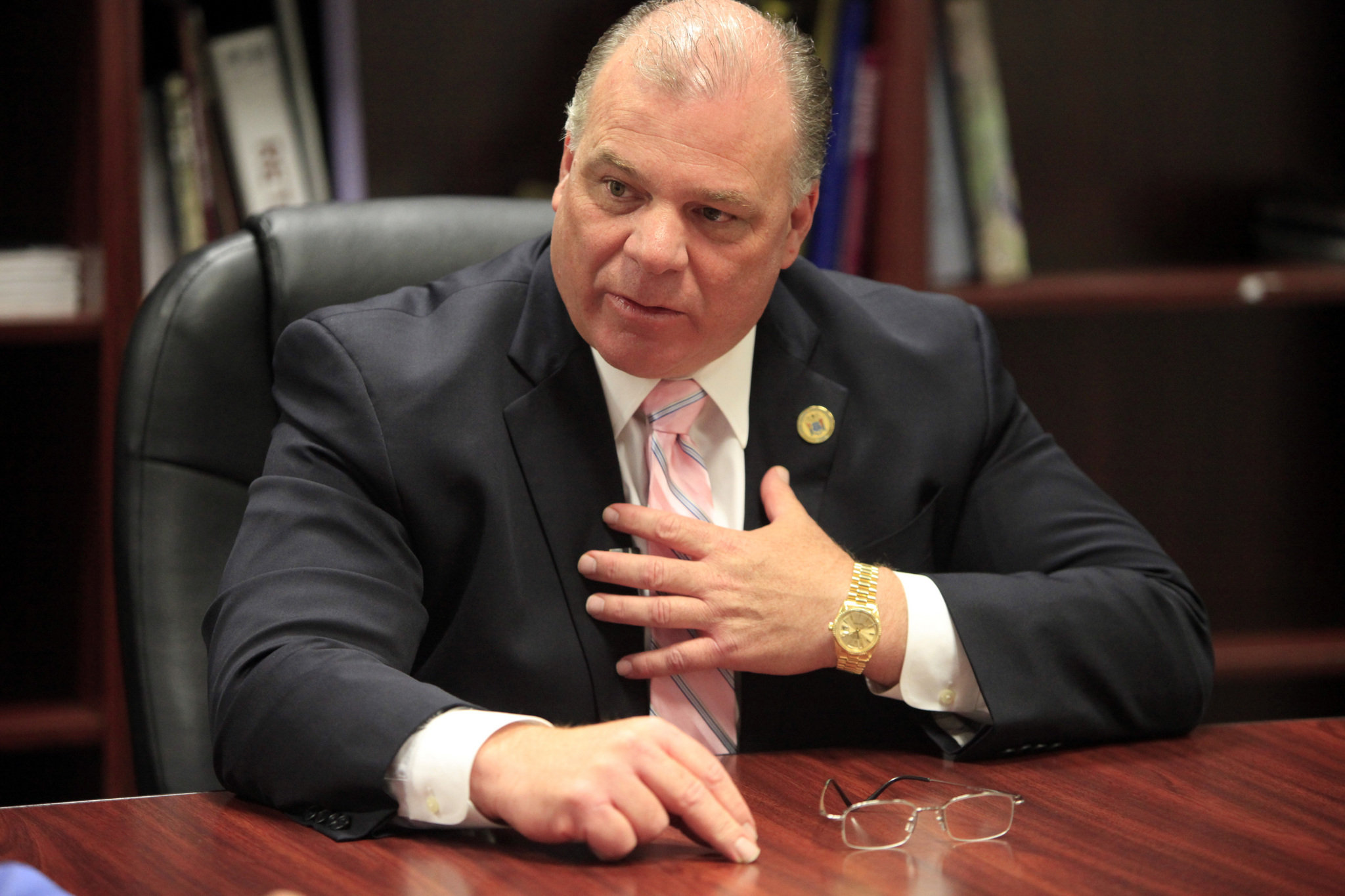 New Jersey State Senate President Steve Sweeney (D-Gloucester) has announced that he will introduce legislation designed to keep Atlantic City from "becoming Detroit." The idea is to stabilize the city, an important goal following the closure of at least four major AC casinos this year.
Under Sweeney's plan, casino tax revenues would be redirected to ensure that critical city departments and schools could confidently continue their operations. However, the plan would also call on the municipal government to cut $72 million from its budget, a significant portion of a budget that now stands at just $377 million.
"Atlantic City has basically been hit by an economic hurricane," Sweeney said. "Eight thousand people have lost their jobs, and we are dealing with very serious fiscal problems."
Shrinking Tax Base Causes Debt, Uncertainty
The city is currently watching its tax base shrink, having already lost at least half of that revenue stream since 2010. That has required Atlantic City to borrow money at an accelerated rate and for property taxes to climb more than 50 percent in an effort to balance the books.
Under Sweeney's proposal, casinos would be asked to pay $150 million in lieu of property taxes over the course of two years, thus allowing city officials to know exactly what they would be receiving over that time period. After that, future payments would be tied to gaming revenues rather than property taxes.
The new proposal would also redirect tax revenues from casinos that are designed to go to economic development programs, and use those funds to pay down the city's debt instead.
"Casino revenue supports many social programs, such as property tax relief for seniors, medical assistance, and housing for disabled residents, transportation assistance, and other social services programs for elderly and disabled New Jerseyans," Sweeney said in a statement. "Stabilizing the financial relationship between casinos and the City will in turn provide more certainty for funding these essential State programs."
Bill Would Guarantee Benefits for Casino Workers
Another key change would involve benefits for casino workers, something that is currently a hot topic after a bankruptcy court judge allowed the Trump Taj Mahal to break its contract with union workers. Under Sweeney's legislation, casino operators would be required to provide a "baseline" amount of health coverage and retirement benefits for workers as a part of holding a casino license in the state.
"The casinos must ensure that workers get healthcare and retirement benefits that meet industry standards and allow employees to raise a family," Sweeney said. "Jobs are important – but jobs that provide a reasonable living wage and reasonable benefits are the ones we want in New Jersey."
The new proposals come just ahead of a Wednesday summit called by Governor Chris Christie. This will be the second such summit designed to discuss ideas for Atlantic City's financial future.
According to State Senator Jim Whelan (D-Atlantic County), a former mayor of the city, the new legislation would ensure stability for Atlantic City, something it desperately needs.
"We need to bring stability and predictability to finances in Atlantic City," he said. "I have lived in Atlantic City most of my life so I know what my neighbors are going through. I also believe that the city has great potential and a real future as a destination resort."