Nine Indicted in Philadelphia Gambling and Violent Loan Shark Ring
Posted on: August 25, 2013, 05:30h.
Last updated on: August 24, 2013, 06:30h.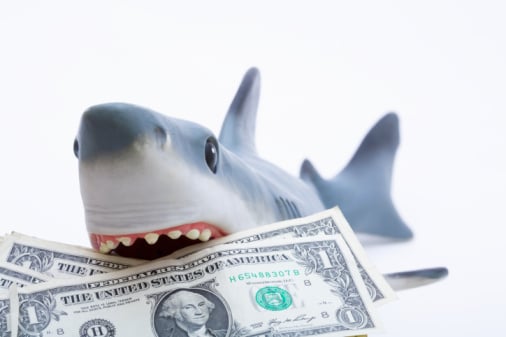 Nine people have been charged with operating an illegal gambling ring out of various Philadelphia businesses, according to a federal court indictment unsealed this week in Philadelphia. The individuals were also charged with running a loan shark business, and were accused of using threats of violence in order to collect on debts.
Mob-Style Tactics Used
According to prosecutors, the nine individuals charged used a variety of restaurants and coffee shops to run their operation. From those businesses, they would take bets, loan money to gamblers, and – on occasion – engage in threatening their clients when they were late on payments.
"The indictment charges the defendants with running a violent loan sharking and gambling enterprise, using intimidation, threats and actual violence as part of their illegal business," said Zane Memeger, the U.S. Attorney for Philadelphia. "We will not tolerate this type of criminal activity that preys upon financial weakness and threatens the physical safety of the individuals in debt and their innocent family members."
In the indictment, prosecutors talk about a series of activities spanning from the late 1990s up until very recently. Loans and bets of up to $50,000 were taken, and the defendants were said to charge hundreds of dollars in interest each week.
When clients didn't pay that interest, the group could quickly get violent. Prosecutors say that customers were threatened verbally, as well as with a firearm and a hatchet. Some customers were told that the group would break their legs, kill them, or harm family members if debts weren't paid.
Customers Threatened
According to prosecutors, 48-year-old Ylli Gjeli was not only one of the group's leaders, but also engaged in threatening customers personally. In one reported instance, he grabbed a person's arm and slammed a hatchet into a table while the customer pulled their hand away. That same man was said to have had a gun placed to his head by Gjeli.
Prosecutors say that 41-year-old Fatimir Mustafaraj was also a leader of the ring. Between Mustafaraj and Gjeli, the two directed the other members, approved loans, collected payments and supervised the gambling business. In addition, authorities say that the two physically assaulted some of their associates.
The others charged are between the ages of 26 and 43.
Prosecutors say that in order to keep their activities as secretive as possible, the group was careful to disguise what was going on and prevent information from leaking. They would use coded language when they talked about their business on the phone, talking about pizza when discussing loans, for instance. All transactions were conducted in cash, and customers were checked for weapons and recording devices when they came in to place bets or discuss loans.
The group faces a variety of charges, including racketeering conspiracy, racketeering collection of unlawful debt, making extortionate extensions of credit, operating an illegal gambling business, possessing a firearm to further a violent crime, and collections of extensions of credit by extortionate means.
Similar Guides On This Topic