New York Gaming Commission Sued Over Daily Fantasy Sports Legalization
Posted on: October 6, 2016, 11:27h.
Last updated on: October 6, 2016, 01:32h.
The New York Gaming Commission and Governor Andrew Cuomo (D) are named as defendants in a new lawsuit filed in Albany questioning the state legislature's authorization of daily fantasy sports (DFS).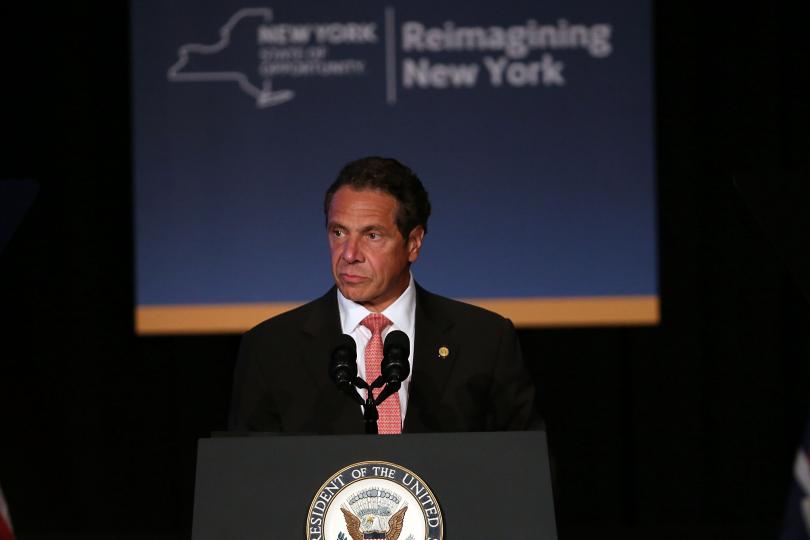 Stop Predatory Gambling (SPG), a DC-based lobbying firm working against government-sponsored gaming, says the lawsuit was filed on behalf of four New York residents who claim they've been harmed by gambling addictions. Attorney Neil Murray of the firm O'Connell and Aronowitz is representing the plaintiffs.
SPG said in a statement that it helped raise the funds for the litigation from individual donors and citizen groups in New York. The nonprofit asserts it "does not accept any financial contributions from gambling interests."
"The plaintiffs seek to protect the public from predatory gambling consistent with the constitution," Murray said in a statement. "They also intend to stop FanDuel, DraftKings and other internet gambling operators from exploiting the financially desperate and the addicted in New York."
New York Battle Continues
No state has been more contentious towards DFS than New York. State Attorney General Eric Schneiderman successfully forced DraftKings and FanDuel out of the Empire State in late 2015 on grounds that the contests constituted illegal online gambling.
The New York State Legislature responded with State Senator John Bonacic's (R-District 42) S.8153. The DFS bill specifically classified the contests as games of skill, not chance.
"Interactive fantasy sports are not games of chance because they consist of fantasy or stimulation sports games or contests in which the fantasy or simulation sports teams are selected based upon the skill and knowledge of the participants," the legislation declares.
With Bonacic's bill passing both the Senate and Assembly, Cuomo signed the bill into law in August. Schneiderman ceased his claims and DraftKings and FanDuel recommenced operations in New York.
SPG says the legislature's interpretation is erroneous.
"Many types of gambling have an element of skill such as blackjack, but skill and chance are not mutually exclusive," the SPG press release states. "If chance is a material element of the transaction, then it is gambling."
Defendants Defend
DraftKings and FanDuel do not seem overly concerned with the lawsuit filed against the New York Gaming Commission and Cuomo.
In a joint statement, the two DFS heavyweights said, "The state constitution specifically gives the legislature the power to define what is, and what is not gambling, and the legislature has done so a number of times in the past . . . This is a layup. They have no case."
However, the lawsuit has potential serious consequences.
The New York Gaming Commission has issued nine temporary DFS permits. In addition to DraftKings and FanDuel, other platforms are operating in New York including Yahoo and DraftDay.
Operators are on the hook to deliver 15 percent of their gross DFS revenues to New York. They also must pay a licensing fee equal to one-half of one percent of their overall total revenues, but not to exceed $50,000.
600,000 DFS players are estimated to be competing in weekly and daily DFS contests. New York expects to receive $4 million in 2017 from legalizing the online platforms.