New Samoa Casinos; Church Leaders Concerned
Posted on: February 15, 2013, 04:34h.
Last updated on: February 15, 2013, 04:35h.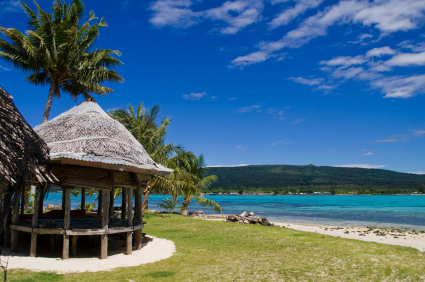 Going to Samoa? If you can wait until the Fall, you may be one of the first patrons at one of two new Samoa casinos, one a beach resort property, the other a two-story gaming house with 12 live tables and up to 85 slot machines.  The licenses were recently granted to two companies:  one to the Australian-run luxury 500-room hotel to be known as Aggie Grey's, the other to a Chinese company, ETG, for the casino-only facility.
Concerns for Locals
While the casinos will no doubt be a financial boon for the islands, local church leaders are worried about how they may affect the local underclass of relatively poor inhabitants.  "Our concern is that the social life of the people [of Samoa] will be spoilt," said Reverend Maauga Motu, general secretary of Samoa's National Council of Churches, in a recent Radio Australia interview.  "That's always the end result of playing games like this at the casino, they will always lose," said Motu.
Passports Required
Apparently to address this concern (and in what may seem like an odd move to people familiar with Las Vegas, where locals and even employees are generally welcomed and encouraged to play), Robbie Kearney, chief executive of Samoa's Gambling Control Authority, says that while the new properties will create jobs for locals, they will not be allowed into the casinos as players. Kearney says that patrons will not be admitted without a foreign passport or proof that they are staying at a recognized hotel or resort on the island.  "The casino owner will allow that to happen [at] their peril, because if we catch them we will take sanction against them," warned Kearney.
Jobs for Samoans
While forbidding them to play in the new properties, Kearney said that locals will get priority for employment at the new casinos. "Once we've reached the limits of what we can supply from the local Samoan population, then the conversation will go to whether they can get visas to allow people to come in and work," he said of the prospective employment opportunities the new gaming houses will create.
Apia, Samoa, where the new casinos will be built, is the island's largest city and capital. The approximate local population, based on the 2006 census, is 37, 700, and besides tourism,  the economy revolves around the exportation of local fish and copra, the dried meat from the coconut kernel. Polynesian Airlines has its headquarters in the capital city as well.
Similar Guides On This Topic