Study Suggests Casino Expansion Responsible for Gamblers' Low Incomes
Posted on: September 29, 2013, 05:30h.
Last updated on: September 26, 2013, 04:05h.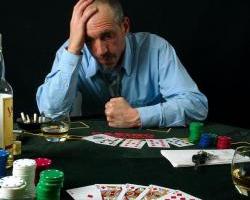 There have been countless studies on the effects of gambling on society at large. However, most of these studies have focused on individual issues: how a person might become addicted to slot machines, or how many people commit crimes to cover their gambling debts. Now, a prominent group of scholars has released a report that tries to tackle the issues of gambling on a broader scale.
Study Claims Casinos Hurt the Poor Most
In a report entitled "Why Casinos Matter," released by the Institute for American Values, a group of 33 scholars and civic leaders of a range of political ideologies took a look at how casino gambling affects communities rather than individuals. The report took a rather negative view of the casino industry, saying that the rapid expansion of casino gambling in the United States in recent decades has hurt poor communities, preying on those most vulnerable and exacerbating existing issues of inequality.
"[State-sponsored gambling is] affecting our health, our economics, our politics, our ideas and social values, and perhaps even who we are as a people and what obligations we have toward one another," the report said.
However, the gambling industry has reacted to the report strongly, saying that there's nothing new or useful in the data presented by "Why Casinos Matter."
"Basically, they have just taken out of mothballs a lot of long-discredited arguments against casinos that have been made by gambling opponents for decades," said Judy Patterson, the executive director of the American Gaming Association. "Many of the researchers cited in the report have a tendency to cite each other's research in a very circular fashion."
Casino Industry Studies Have Different Findings
The gambling industry itself has done much to sponsor independent research into the societal impact of gambling. In 1996, the industry founded the National Center for Responsible Gaming (NCRG), and has funded more than $22 million in research through that center. In addition, the NCRG has an independent science advisory board and uses strict protections to ensure that the NCRG itself doesn't decide what research projects are funded and doesn't have any information about the studies until they are published.
That research has led officials in the gambling industry to believe that only about 1 percent of adults are truly vulnerable to serious gambling problems, and that their focus should be on identifying those adults and guiding them towards resources that can help them.
Barbara Defoe Whitehead, the researcher who led "Why Casinos Matter," actually agrees with the industry on the success of the NCRG. She acknowledges that the research they do is valuable and independent. However, she says that the research done by the group has been far too narrowly focused on individual pathological gambling, avoiding some wider questions about the industry.
"The danger is greater than 1 percent, and it is increasing as casinos become more accessible," Whitehead said.
Whitehead points out that while only 1 percent of the adult population may have gambling problems, the percentage is much higher if you only look at casino customers. In addition, the report cites a variety of studies that show that around half of casino revenues may come from problem gamblers.
To Patterson, though, these accusations aren't backed up by enough data. According to her, these new reports too often feature only generalizations rather than hard data and footnotes, which show weaknesses in their arguments. Meanwhile, she also says that responding to the claims of how much revenue comes from problem gamblers is impossible, because that data would be impossible to confirm without customer surveys that would be seen as overly intrusive.
Similar Guides On This Topic