New Players in American Gaming Association Set to Lobby Congress Hard
Posted on: January 7, 2014, 05:30h.
Last updated on: January 6, 2014, 06:24h.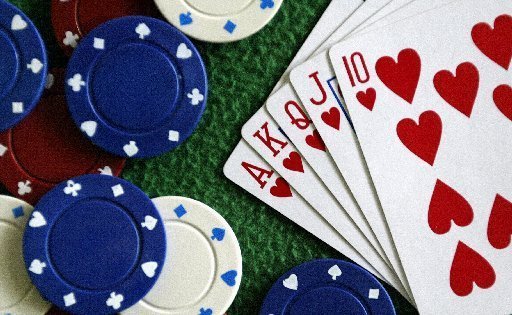 It's a new year, and the winds of change continue to blow, in Washington, D.C. especially. And the casino industry's most prominent trade association – which is a low-key way of saying "lobbying group" – is arming for battle, it appears, by bringing in some new senior staff to make their case to lawmakers, a case that includes continuing to hound Congress for federal oversight of online gaming.
Not that Congress has been particularly receptive to that bid yet, but hope springs eternal.
Ready for Battle
The American Gaming Association (AGA) announced the new staff members early this week, noting that their primary functions will be to amp up the group's marketing efforts and also to clarify their policy functions. That should be fun, considering the AGA's own membership is at major odds as far as what that policy should be; while most members heartily endorse or at least are taking a wait-and-see approach to online gaming and its legalization, one prominent and long-time member – Las Vegas Sands Corporation's Sheldon Adelson – remains vehemently opposed, and is investing millions of his own bankroll into anti-Internet gambling campaigns and his own army of lobbyists to promote that agenda.
Nonetheless, AGA president Geoff Freeman – who so far has pretty diplomatically skirted the internal wars among his casino industry constituents – issued a generically worded statement on the hirings that hinted at a strongly pro-Internet lobbying agenda.
"Through groundbreaking research, aggressive outreach and on-the-ground activities, this group of experts will position the AGA to champion gaming's value as a driver of innovation and economic growth," Freeman's media quote reads. One can only assume that "innovation and economic growth" refer primarily to the expansion of legalized online poker and gambling across the United States; as everyone surely knows by now, Nevada, Delaware and New Jersey are already up and running, and California is looking like it could be next.
If the Golden State does legalize at least online poker, it will be a game-changer, given their 38-million-ish in-state population, which dwarfs next-largest currently online, New Jersey, by almost 29 million potential players.
Bringing Plenty of Ammo to the Fight
Freeman says the new hires all have gaming industry backgrounds, as well as experience in both the private sector and with other trade associations. Translation: they know how to schmooze, no matter the setting or agenda. After all,  that's basically what lobbyists do, besides delivering implied promises of financial support to those who promise to back their organizations' agendas.
The new group has pretty impressive resumes: i.e., connections garnered over many years of previous schmoozing. They include a former vice president of public affairs, Sara Rayme, who helped push through MGM Resorts' move into the Maryland land casino market; a former vice president of government relations, Chaka Burgess, who brings 20 years of coalition building, lobbying and ally development experience with him: that ability should be tested with the AGA's factional membership base. Burgess previously worked with Amgen, Inc. – a biotech manufacturing firm – as a director in their global government affairs division.
Then there's a former senior director of communications for the U.S. Travel Association (Freeman's former workplace before joining AGA in 2013), Allie Barth; International Game Technology (IGT) former director of gaming policy Elizabeth Cronan, and finally a new general counsel, Virginia Hurt Johnson, who comes in with 30 years of private and public sector background.
Freeman himself has only seven months with the group under his belt; he took over from the lobbying organization's first and only previous CEO and founder Frank Fahrenkopf, Jr. when the latter retired in June 2013.
The new hires reflect a renewed momentum for the AGA: industry giants Steve Wynn of Wynn Resorts Ltd. and Frank Fertitta III of Stations Casinos, as well as Kentucky's Churchill Downs racetrack and casino, all recently signed up as well. Wynn and Fertitta will be on the AGA's Board of Directors to boot.
Similar Guides On This Topic