New Mexico Tribes Fight to Ban Online Gambling
Posted on: April 5, 2013, 05:36h.
Last updated on: April 4, 2013, 06:37h.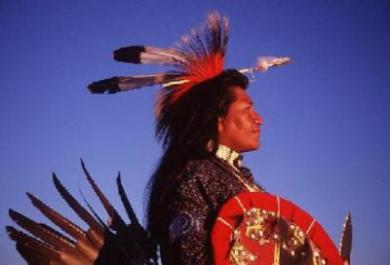 Blackmail is such an ugly word, but it's hard to see a new Navajo Nations gambling compact with the state of New Mexico in any other light; the new agreement, now being negotiated, would effectively allow the tribe to withhold any slot machine revenue due the Land of Enchantment should state legislators put through laws that would allow for online poker, or any other form of Internet casino gambling, for that matter.
New Navajo Compact
The Navajos are agreeing not to offer online gambling themselves without state or federal sanctioning of such off-reservation activity. As the likelihood of federal passage of any kind of online gambling legislation becomes dimmer by the day, it seems unlikely the tribe would need to worry about renegotiating, but if this ever occurs, they could then review and revise the terms of their slots revenue-sharing deal with New Mexico.
Under the existing terms of the compact, non-tribal slots are restricted to just racetracks and fraternal/veterans groups; poker, however, has no such restrictions.  Should the Navajo tribe decide to start their own online gambling venture, the same revenue-sharing arrangement with the state would apply, excepting poker profits.
Governor's Office Speaks Up
Sticking up for her bread-and-butter, New Mexico governor Susana Martinez recently told the Albuquerque Journal that she's convinced the Navajo's land gaming ventures will ultimately "provide for more jobs and better serve the interests of New Mexico economic development" than online gambling would be likely to do.  She added that the new proposal would "discourage the adoption of internet gaming in the state, while ensuring that, if internet gaming is adopted, revenue sharing continues in light of any new benefit/detriment to [the tribe]."  Translation: we're not going to bite the hand that is currently feeding us.
The new contract has been approved by a joint Committee on Compacts already, but as lawmakers were late in receiving the final worded text of the compact, a vote has not yet been scheduled for final approval.
Similar Guides On This Topic