New Jersey Voters Could See Casino Expansion on Ballot
Posted on: July 4, 2014, 09:52h.
Last updated on: July 4, 2014, 09:53h.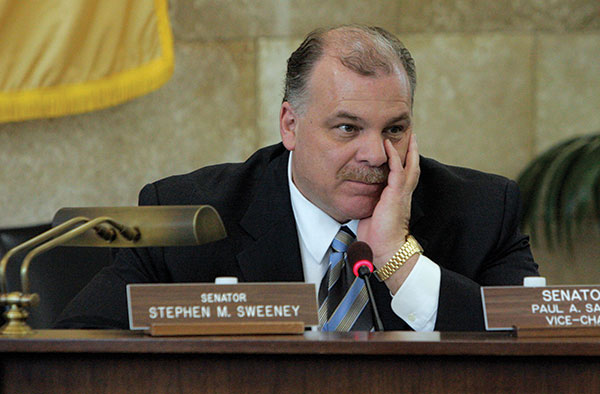 In New Jersey, the official party line (of pretty much all parties) has been unwavering support of Atlantic City. Governor Chris Christie and legislators have made it a point of emphasis to give the gambling resort city a chance to recover over the next few years, and have offered help ranging from the introduction of online gambling to a ban on talks of casinos outside the city.
But it's starting to appear as though that policy could change in the years to come. During a meeting with the editorial board of The Record, State Senate President Stephen Sweeney (D-3rd District) said that he has been having private conversations about the possibility of a casino in North Jersey for the past year with officials in the region.
Question Could Reach Ballot in 2015
That statement conflicts with the public stance supported by Sweeney and Governor Christie over casinos outside of Atlantic City. Both worked to put a five-year ban on any plans or discussion for casinos beyond the city into place, a period that would not end until early 2016. But according to Sweeney, it's possible that expanded casino gaming could show up on the New Jersey ballot as early as November 2015, a year earlier than many thought possible.
Sweeney still says he has the best interests of Atlantic City in mind. According to him, any new plan would have to include ideas on how the new casino could help the traditional home of New Jersey gambling.
"I've talked to people [in North Jersey] about gaming," Sweeney said. "If everyone is telling the truth – and you know I'm skeptical, too – then they care about Atlantic City, too."
The change of heart could be a result of the increasing pressures being faced by Atlantic City. Increased competition seems to be more of a concern every year, especially now that New York is in the process of their own casino expansion. In addition, there could be as many as three casino closures in the city during 2014: The Atlantic Club shut down in January, the Showboat will do so in August, and the Revel has filed for bankruptcy for the second time in two years, and could close if a buyer is not found.
State Officials Come Out in Favor of Plan
Several other state officials immediately expressed support for Sweeney's statements. Assemblyman Ralph Caputo (D-Essex) has been a supporter of bringing one or more casinos to North Jersey, including one in the Meadowlands.
"I'm very pleased that he has opened his mind to the possibility of helping the state's gaming business statewide," Caputo said. "Atlantic City is under tremendous strain, and we can't just abandon them."
Republican State Senator Steven Oroho also reacted positively to Sweeney's comments.
"By co-branding new gaming venues with the global brand Atlantic City already has built up, and by leveraging loyalty programs, we can help make Atlantic City a preeminent destination location," he said.
But for one other prominent supporter of gambling in the state, even Sweeney's plan isn't as fast as it could be.
"I congratulate Senator Sweeney for opening this door, but we need to walk through it with a referendum on this year's ballot," said State Senator Ray Lesniak (D-Union). Even Lesniak admitted that it was probably too late to make that happen, however.
Similar Guides On This Topic