New Jersey Sports Betting Decision Could See Supreme Court Appeal
Posted on: November 21, 2013, 05:30h.
Last updated on: December 4, 2013, 05:33h.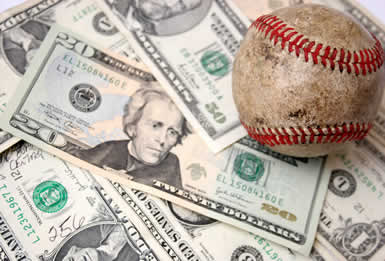 With less than a week to go until New Jersey's official online casino launch date, just one thing remains illegal for bettors in the Garden State: sports betting. But if Governor Chris Christie has anything to say about it, that won't be the case for long.
Of course, this is an old battle, and one for which – so far, anyway – Christie has not seen any victories. But if his next plan comes to fruition, that could yet change. Christie wants to bring the battle right up to the U.S. Supreme Court, but whether or not they will hear arguments in the case is yet to be determined.
Could be Worth the Fight
Union Gaming Research analyst Bill Lerner isn't particularly optimistic.
"It is unclear if the court will take the case," Lerner said. "Sports betting in Nevada accounts for only 1 percent or 2 percent of total gaming revenue. That said, it is a key driver of visitation particularly around marquee events."
Union Gaming is headquartered in Las Vegas. Lerner noted that with more than three times the population of Nevada, New Jersey's potential for sports betting revenue could be comparatively greater, though. Especially "given the rabid Northeast sports fans and the illegal sports betting market that is likely currently prevalent," Lerner added.
In Nevada in 2012, more than $3.4 billion was wagered in casino sportsbooks, leaving gross gaming revenues of a bit more than $170 million – which amounts to 4.9 percent of those initial wagers retained by the casinos as house winnings. But Lerner estimates that in New Jersey, with its greater population base and avid sports following, that that figure could go as high as $680 million in gross revenues.
So far, the courts have not been very receptive to Christie's pleas; in fact, not a single one of the 10 judges that looked at the request voted in its favor. That meant that the U.S. 3rd Circuit Court of Appeals in Philadelphia denied a request for rehearing the state's case asking for sports betting to be legalized in casinos and at racetracks. Now Christie has less than 90 days to appeal that decision to the Supreme Court.
Leagues Fight for Their "Integrity"
The drama began last year, when the NFL, NBA, NCAA, NHL and MLB all filed a lawsuit together, noting that the U.S. Professional and Amateur Sports Protection Act of 1992 prohibits states from making sports betting legal and regulating it. The leagues won that case, arguing that if New Jersey did legalize sports betting, it could risk damaging the individual leagues' integrity.
We'll pause here while you snicker along with us.
New Jersey's rebuttal to that argument was that the existing federal law was a violation of states' rights on constitutional grounds that included equal protection under the law and state sovereignty as well.
But the truth is, New Jersey let the ball drop on this one themselves. The state had an entire year back in 1992 when that Protection Act went into effect, during which they could have exercised their option to allow legalized sports betting in the state. Nevada obviously did so, but New Jersey neglected to push at that time to allow legal sportsbetting, waiting instead until last year to pass a state law allowing it that clashed with the existing federal laws already on the books.
"The case has broad implications, for if New Jersey were allowed sports betting, other states would also likely look to follow," Lerner said. "Along with the U.S. Supreme Court taking the case, the only other avenue to allow state sports betting would be for Congress to overturn the federal ban on sports betting outside of four states."
Technically, Delaware, Montana and Oregon also have legal sports betting, but Nevada is the only state that currently has full legal and regulated race and sports books operating.