New Jersey Racetracks Want Internet Gaming Cafes
Posted on: December 12, 2016, 01:00h.
Last updated on: December 12, 2016, 01:08h.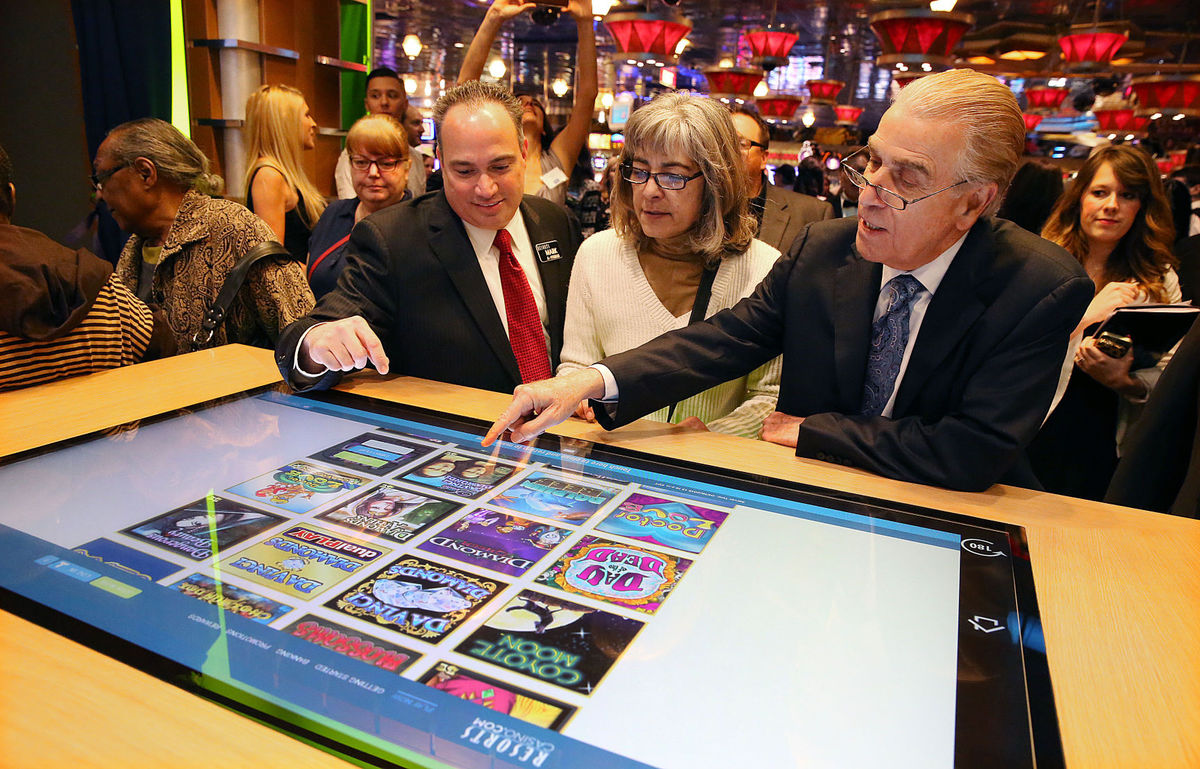 New Jersey racetracks are looking for a lifeline to prosperity, but voters last month in the Garden State vigorously rejected a ballot question that would have expanded gambling outside of Atlantic City.
Meadowlands Racetrack in East Rutherford, one of the likely locations of a mega-casino should the November referendum have passed, is now on to its contingency plan. Along with Monmouth Park in Oceanport, the Meadowlands is seeking permission from state lawmakers to include internet gaming cafes within its facility.
Introduced in October by Assemblyman Ronald Dancer (R-District 12), Assembly Bill 4255 would allow "horse racetracks to be available for placing wagers at casinos in Atlantic City using the internet." New Jersey racetracks would need to "enter into an agreement with a casino located in Atlantic City, or such a casino's Internet gaming affiliate."
The bill was shelved this fall as voters cast their ballots on expanding casinos to northern parts of the state. When that measure failed, Dancer's proposal became the next best thing.
Monmouth Park attorney Dennis Drazin believes passing the bill is a no-brainer.
"You already have people there betting on horse racing. We'd be giving casinos a chance to get a regular customer that is used to gaming," Drazin told The Star-Ledger.
Slippery Slope
New Jersey is one of three states that already has legal online gaming. However, physical gambling remains restricted to Atlantic City's seven casinos.
Dancer's bill argues that since internet casinos can already be accessed from all parts of the state, there's no need to obtain voter approval in authorizing online gaming cafes at horse racetracks. But critics believe racetracks could get creative and create slot-like machines that are technically computers.
With today's touchscreen tablet devices, those concerns certainly come with merit.
"We just had an election on this issue," State Senator Jim Whelan (D-District 2) said. "I think the people of New Jersey spoke loud and clear."
Gamblers already participating in iGaming from the comforts of their own homes might not be too inclined to travel to a racetrack to play. But track attendees already accustomed to wagering could be tempted to stop by an online gaming lounge between races.
Drazin said he envisions the lounges as upscale areas that could offer online gamblers "an environment of camaraderie."
Atlantic City Impact
Opponents to Dancer's bill believe gambling cafes would only further hurt Atlantic City. In 2015, 18.5 million cars passed through the Atlantic City Expressway Pleasantville Toll Plaza, almost 5.5 million fewer vehicles than in 2009.
"Allowing any form of casino-like gaming at the Meadowlands, Freehold or Monmouth Park racetracks would most likely have a negative impact on visitation numbers in Atlantic City," Anthony Marino, a retired South Jersey Transportation Authority executive told the Press of Atlantic City. "The rapid rise of internet gaming in New Jersey has already cut into visitor numbers."
Online gaming revenue is indeed blossoming in the Garden State. Through October, internet gaming win totaled $16.6 million, a nearly 30 percent gain on 2015.
Internet poker is also improving, as peer-to-peer gaming rake and fee for online rooms is up 25 percent. Internet gaming cafes could make for the perfect setting for online poker players to congregate.
Similar Guides On This Topic