New Jersey Politicos Attack Federal Anti-Gambling Bill
Posted on: April 27, 2014, 10:00h.
Last updated on: April 26, 2014, 06:22h.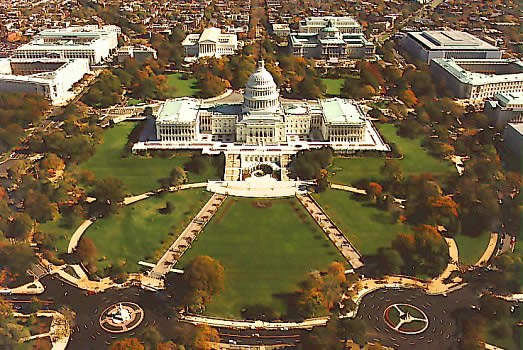 "The bottom line: Congress should leave us alone!" That's the verdict from New Jersey State Senator Raymond Lesniak (D-Elizabeth) and other Garden State legislators, who used the state's annual Chamber of Commerce trip to Washington DC last week as a platform to denounce the Restoration of America's Wire Act.
Lesniak, along with Assembly Speaker Vincent Prieto, Senate Majority Leader Lou Greenwald and Senate President Steve Sweeney, called on Congress to reject the bill, which is backed by Las Vegas Sands chairman Sheldon Adelson, and would effectively outlaw all forms of online gambling nationwide (apart from horse racing), even the online sale of lottery tickets.
Leave it to the States
"New Jersey policymakers took the initiative to modernize our gaming industry through online gaming," said Greenwald."Yet Congressional action threatens to destroy this innovative and fledgling effort before it has a chance to succeed on its own merits. This issue should be left to the states, who are best positioned to decide if and how online gaming should work in their communities, not by Washington."
The bill was introduced last month by Senator Lindsey Graham (R-South Carolina) and Representative Jason Chaffetz (R-Utah), and disputes the Department of Justice's clarification that the Interstate Wire Act of 1961 applies only to sportsbetting. This assertion should be overruled, claim Graham and Chaffetz, because it was a made without input from the public.
However, Lesniak branded the proposed ban "irresponsible", adding that the government has "no place telling states like New Jersey that have already implemented successful programs to shut them down."
The legislators warned that a ban would drive customers towards illegal gambling sites, which may not have the cutting-edge technological safeguards that New Jersey has been at the forefront of developing. These safeguards benefit consumers, offering "common sense protections," including stringent measures to prevent children from gambling online.
Warnings of Dangerous Black Market Sites
"Instead of a dangerous, overseas black market, consumers in the State of New Jersey have a safe place to go – a program that not only includes essential consumer protections, but also generates thousands of dollars in revenue," said Lesniak.
A ban would spell disaster for New Jersey, Nevada and Delaware – the states that have already regulated online gambling – as well as many lotteries around the country, and would be "trampling on these states' rights and threatening individuals' rights," said the legislators. Sweeney argued, meanwhile, that the Restoration of America's Wire Act would curtail progress and economic growth.
"It is disappointing that certain elements are working to dismantle New Jersey's landmark internet gambling law," he said. "New Jersey's law was created over many years, with a focus on safety and security. We have quickly become a national leader in the world of Internet gambling, and we simply cannot afford to have all our hard work and effort undone by the whims of a few down in Washington."
Prieto summarized the mood of indignation when he said: "New Jersey has taken aggressive and innovative steps to bring its casino industry into the 21st century, and is building on the success of those efforts. Much like gaming at casinos throughout the country, this is clearly an issue best left for the states to decide and regulate. New Jersey's program should be left to succeed on its own."
Similar Guides On This Topic