New Jersey Online Gambling Revenues Climb, But Still Disappoint
Posted on: February 15, 2014, 05:30h.
Last updated on: February 15, 2014, 02:31h.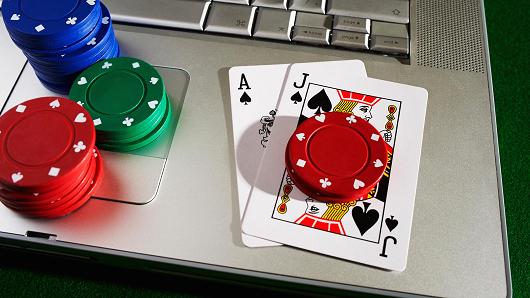 New Jersey residents are spending more time and money on the growing Internet casinos and poker rooms offered by Atlantic City casinos. But they'll have to play a lot more if revenues from those sites have any shot  at reaching the lofty goals set by state officials before the sites launched late last year.
Online Revenues Up
First, the good news for the Garden State: New Jersey's online gambling sites saw an increase of 28 percent in revenues in January when compared to December 2013, the first full month of online gambling there. That brought the total amount won online by the casinos to $9.5 million, or $2 million more than in December. That was enough to earn New Jersey $1.4 million in tax revenue, as the state collects 15 percent of gross revenues on Internet gaming.
If you project out to June, that means that the state could see about $10 million in tax revenues from online gambling sites for this fiscal year. New Jersey isn't about to turn that money down, of course, but it's far short of what Governor Chris Christie predicted would occur when online gambling went live.
His administration had expected – or at least hoped – that as much as $160-$180 million could be brought in per year. Of course, since online gambling only went live in November, the first fiscal year is a short one for the sites. But even taking that into consideration, the online casinos are so far falling well short of those lofty goals.
When looking at industry projections, the January numbers are much more in line with what was expected, though still a bit lower than anticipated. Chris Krejcik of Eilers Research estimated that Atlantic City's online sites would bring in $10 million in January. He commented that the $9.5 million brought in was therefore "slightly disappointing."
Land Casinos Still Flailing
To make matters worse, these results come at a time when Atlantic City's land-based casinos continue to struggle. As has been the case since 2006, year-over-year revenues dropped again in January, falling 9.2 percent to $186.3 million. That figure does not count revenues from online gaming, but even adding in the $9.5 million, total revenues would still be down slightly.
As has been the case since the launch of Internet gambling in New Jersey, Borgata and PartyPoker continue to lead the way in revenues. Their sites made $3.89 million in winnings in January, giving them a 41 percent market share. That's still a dominating position, but down from the 45 percent share they held in December.
The biggest gainer was Caesars and their partner 888 Holdings. Their sites saw big growth in January, accounting for nearly half of the total increase in revenues. Their market share is now a solid 32 percent.
"We started marketing in earnest in early January, and the promotions we offered our customers really seemed to resonate well," said Caesars Interactive spokesman Seth Palansky. "We're very encouraged on how the New Jersey market is performing for us across all three of our brands."
Among land-based casinos, Borgata was again Atlantic City's leader for January, bringing in $48.4 million. Caesars was second with $25.4 million in gambling revenues.
Similar Guides On This Topic