New Jersey One Step Closer to Legalizing Online Casino Gambling
Posted on: January 7, 2013, 06:39h.
Last updated on: January 21, 2013, 10:53h.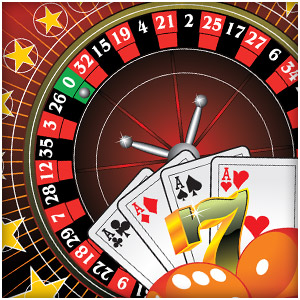 New Jersey's State Senate has overwhelmingly approved proposed legislation that would allow its state's residents to play casino games online, as long as the servers involved were located within New Jersey state lines.  The pending measure, known as S1565, now awaits a yay or nay from Governor Chris Christie, who has 45 days to decide whether or not to approve the gaming bill.
Christie has vetoed the bill in years past, citing concerns over the potential for advertising for customers on so-called "Internet cafés"; a concern that should be mitigated by new language introduced into the bill's latest version that would prohibit such ads. Also of concern to the governor in its prior presentation was a provision permitting New Jersey's Racing Commission to approve up to $30 million in horse racing purse subsidies, a clause that has now been removed.
Legislation such as S1565 aims to put individual states at the forefront of the legalized online gaming movement, with Nevada and California also vying to be the first to offer such possibilities to their residents.  Nevada Senator and majority leader Harry Reid has sponsored federal legislation to push for legalized online poker (while banning other casino games,) but the bill has failed to gain momentum to date.  In 2011, federal authorities clamped down on several major international online poker sites that had allowed U.S. players to cash out on their sites illegally; that crackdown left American players with no substantial legal online gaming options.
At stake is at least $100 million per year in online gaming revenues, with New Jersey benefiting from a 10% gross revenues tax on players' winnings.  Brick-and-mortar casinos already established in Atlantic City would be able to set up online presence should the bill be approved by Christie.
Although the governor remains circumspect as to whether or not he intends to sign the new measure into law, the Casino Association of New Jersey has now gotten behind it, with the caveat that it be "implemented in a lawful, appropriate, thoughtful and prudent fashion."
Similar Guides On This Topic