New Jersey on Fast Track for November Online Casino Launch
Posted on: September 14, 2013, 05:30h.
Last updated on: October 22, 2013, 12:32h.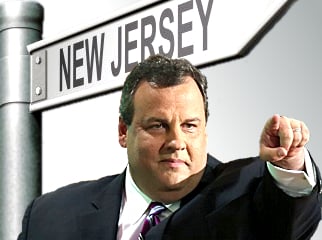 It may feel like the process of starting real money online gambling in New Jersey has barely gotten underway. After all, final regulatory approvals haven't come in, and casinos are still meeting various filing deadlines necessary to be part of launch day when online casinos and poker rooms are allowed to go live for real money play. But despite the fact that it is just two months away, New Jersey still appears to be on target for a November 23 launch of their online casino gambling marketplace.
Cliff's Notes on NJ Online Gambling
For those who aren't familiar with the situation in New Jersey, here's a quick refresher. After Nevada allowed casinos to offer online poker, New Jersey legislators began debating whether they should do the same for venues in Atlantic City. With the city's casinos struggling to compete with increased competition in the region, it seemed like a natural way to help them boost revenues and bring in more tax dollars for local and state government.
The first attempt to pass an online gambling law appeared to be going well last year. But Governor Chris Christie vetoed the proposal, saying that he had constitutional concerns with some of the language in the bill. When a second version of the bill hit the governor's desk early this year, Christie signed it into law, making New Jersey the state with the largest population of any to approve online gambling so far: 9 million.
New Jersey's version of online gambling will be a little different than the one enjoyed by Nevada. In Nevada, only online poker is allowed, meaning players there can't access online casino games. That won't be the case in New Jersey, where casino sites and poker rooms will be offered side-by-side. And with New Jersey challenging the federal prohibition on sports betting outside of four states (most notably, Nevada and Delaware), it's even possible that online sports betting could join those games should the state win their federal legal battle on that front.
All of this can only lead one to wonder: how is New Jersey moving so quickly on online gambling compared to Nevada? It took Nevada well over a year to get a single online poker site up and running, and Ultimate Poker is still the only real money site operating in the state (with Caesars Interactive still awaiting regulatory clearance for their WSOP-branded site-to-come).
Can New Jersey really have full online gambling for the 10 out of 12 land-based casinos that have applied for Internet licensure available in a matter of months? (Only Revel and the Atlantic Club are not in the online game, as yet; although rumors abound that Steve Wynn may be buying the Atlantic Club and jumping into the online fray shortly).
It appears that New Jersey may be benefiting from the fact that Nevada went first. Gaming commissioners there had to come up with the first online gambling regulations in America, and then wanted to make sure that they got everything right, as a problem with the first sites to go live could have been a serious blow to online gambling in the United States. Meanwhile, New Jersey can rely on what they've seen in Nevada to help guide them.
There's also the fact that New Jersey could be rushing things just a bit. After all, they want to catch up to Nevada – their traditional gambling rival. New Jersey may also not want to take any chances of federal online gambling legislation passing before Atlantic City casinos have their sites up and running. That seems unlikely, but having their regulators and casinos shut out of a federal online gambling system would be a huge blow to the state, so it's a chance they may not be willing to take.
Even with the accelerated pace, there's a chance that New Jersey may not have online gambling ready by their November deadline. Regulators and officials have said that this is a target, and not a firm date by which they guarantee they'll be up and running. But with few snags so far, it seems that New Jersey residents may well have live, real money online gambling sites in time for their Thanksgiving dinners this fall.
If so, those after-turkey football games might be getting some serious competition.
Similar Guides On This Topic