New Jersey Hopeful for Online Poker Liquidity-Sharing With Nevada and Pennsylvania but Not UK
Posted on: August 1, 2017, 06:13h.
Last updated on: August 1, 2017, 06:13h.
The New Jersey Division of Gaming Enforcement said this week it had reopened talks with Nevada about online poker liquidity sharing and that it's also eager to pool its players with Pennsylvania if that state opts to regulate online gaming, as expected.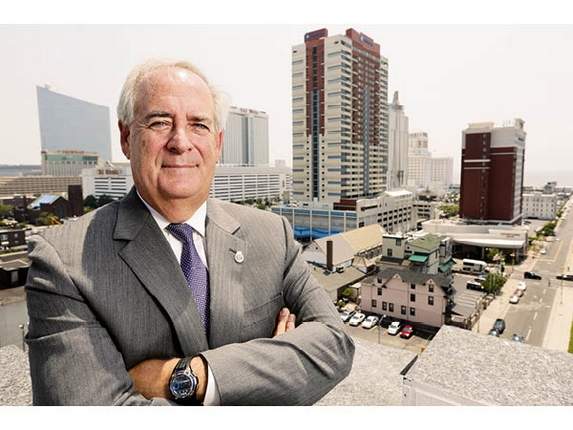 Speaking to Global Gaming Business, the division's director David Rebuck admitted, however, that there remained a possible snag to its ambitions.
"If those states will not allow their gaming servers for online gaming to be here, we really are kind of stuck, unless there is a legislative change," he said. "We're not in a very strong position to effectuate liquidity with those restrictions."
Under New Jersey gaming law, only licensed online operators that have servers based specifically in Atlantic City are permitted to offer their services to New Jersey residents.
UK Talks Break Down
It's for this reason that the possibility of sharing player pools with the UK and other nation states was now off the table, he added.
Rebuck announced in June last year that the DGE had secured an "agreement in principle" with the UK Gambling Commission to share player pools between the two countries.  They were "very serious," he said, adding that the agreement would lead to a "massive increase" in liquidity for New Jersey's online poker operators.
"We just couldn't pull it off," Rebuck confessed to Global Gaming Business. "Our law is very restricted in that the gaming servers, the actual gaming servers that allow for the outcome of the game to be determined, have to be in Atlantic City, and that's just not a business model that they were willing to adopt.
"There are a lot of factors involved in online gaming, and it's just not a matter of flipping a switch and saying, 'we're going to turn on the Internet today.' "
Poker at Rock Bottom
It would also have required UK players to forgo playing in the vast international pool on sites like PokerStars.com in order to share liquidity with a stuttering fledgling market with a population of less than 9 million instead. We're not sure the UK was getting a great deal.
Thorny issues surrounding online poker aside, Rebuck was far more upbeat about the state's online casino gaming sector. While poker hit an all-time low in June, partly due its liquidity problems, casino continues to reach new highs.
He was also optimistic that New Jersey's online gambling sector would receive a huge boost if the Supreme Court rules in favour of the state in its bid to offer legalize sports betting within its borders.
Sports betting is "ripe for online play," Rebuck promised.