New Jersey Governor-Elect Phil Murphy Supports Casino Expansion, While AC's Fresh Pick for Mayor, Frank Gilliam, Does Not
Posted on: November 8, 2017, 12:00h.
Last updated on: November 8, 2017, 11:21h.
Democrat Phil Murphy is New Jersey's next governor, and he's all about broadening casino locales in the Garden State. The former Goldman Sachs top executive and US Ambassador to Germany easily defeated his Republican challenger, Governor Chris Christie's (R) right-hand woman, Lieutenant Gov. Kim Guadagno.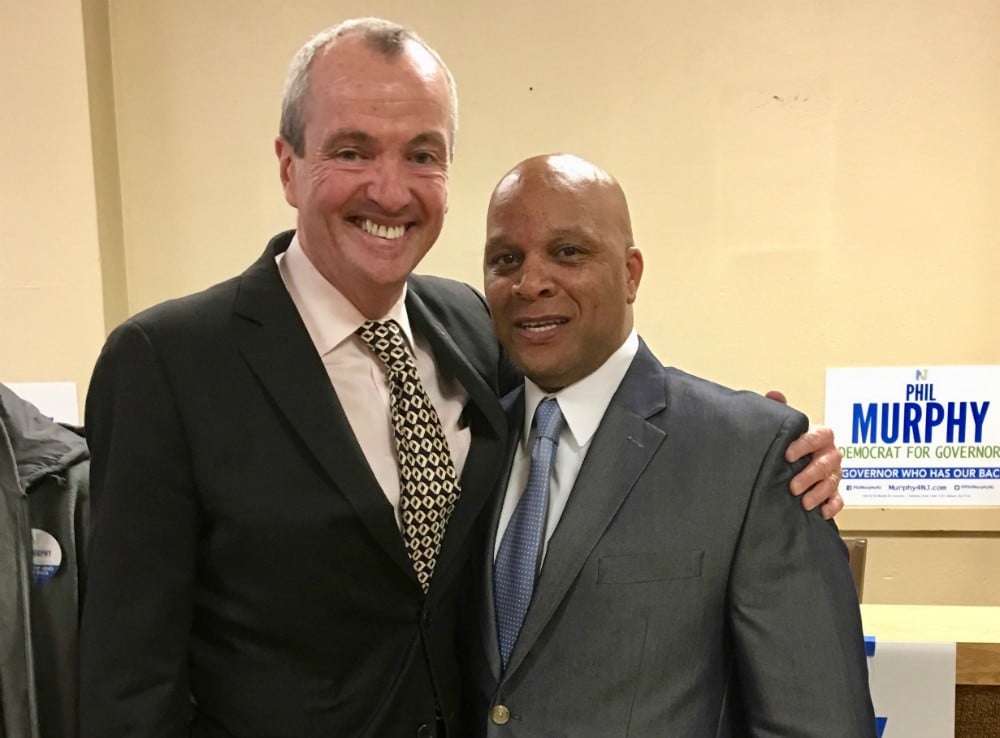 Murphy's win might not be the best news for Atlantic City casinos that wish to retain their state monopoly on gambling, as the Democrat supports expansion and bringing casinos to the northern parts of New Jersey. Last month, the governor-elect said North Jersey casinos would create jobs and prevent gaming dollars from flowing into New York City in the future.
"We're desperate for jobs. If it's not in North Jersey, before we know it, it will be on the west side of Manhattan," Murphy opined during a gubernatorial debate that New York could authorize a casino in the nation's largest city in the coming years.
"My fear is if there's a casino on the west side of Manhattan, they won't send one red cent to Atlantic City," Murphy continued. "I'd rather that gaming, and those jobs created, be in New Jersey."
Though he hasn't weighed in officially on New Jersey's appeal of the federal sports betting ban, which is set to be heard by the US Supreme Court next month, Murphy's position on jobs and the economy would seem to support allowing horse racetracks and Atlantic City casinos to operate sportsbooks.
Pressing Issues
Murphy will replace one of America's most controversial governors in Chris Christie, the former 2016 presidential candidate who's seen his approval rating plummet during his second term. While jobs, education, healthcare, and the environment are at the top of Murphy's to-do list, Atlantic City and the gaming industry will require a considerable amount of the next governor's time.
The state is still in the midst of its takeover of Atlantic City, with Christie appointee Jeff Chisea continuing to run its fiscal operations. The governor supported the takeover after Atlantic City Mayor Don Guardian (R), who was defeated yesterday, failed to reach property tax dispute resolutions.
In August, the state announced that all of the appeals had been resolved, and the deals saved the government over $100 million. Murphy said he opposes takeovers, as "they tend to be in communities of color, and result in de-democratization."
With the property tax appeals resolved, and Atlantic City's spending reined in by Chisea, Murphy might be expected to end the takeover relatively quickly after taking office in January.
New Mayor in Town
In addition to a new boss in the Trenton capital, a fresh administration will be taking control of Atlantic City. In what was a day where Democrats made gains across the country, City Councilman Frank Gilliam (D) beat incumbent Guardian after he served just a single term. Four casinos closed under Guardian's leadership.
Gilliam believes Atlantic City needs to get back to its roots in being the "World's Playground," but also a destination that caters to people of all ages. He hopes to support development projects to accomplish those goals.
An enthusiastic mayor-elect said last night, "I'm feeling like a winner. It's no time for the analytical thinking. It's all time for the more prosperous thinking. It's no time for sedation, it's time for elation."
Gilliam will support Murphy ending the state takeover, but will try to convince the new governor that allowing casinos to be built outside Atlantic City will hurt his hometown.