Setback for PokerStars as New Jersey Bars Licensing for Two Years
Posted on: December 12, 2013, 05:30h.
Last updated on: December 11, 2013, 10:05h.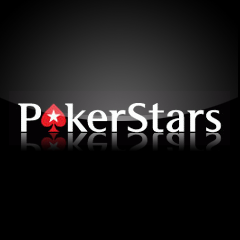 If there's one name that has dominated the American online poker market over the last decade, it has to be PokerStars. But if you're living in New Jersey, you shouldn't expect to be playing on a site operated by the poker giant any time soon.
Two Years in Limbo
The New Jersey Division of Gaming Enforcement made a decision this week to suspend the review of PokerStars' application for an online gambling license for two years, effectively locking the company out of the state's online poker marketplace for that time period.
"The Division of Gaming Enforcement has determined that the application of Rational Services Limited (PokerStars) casino service industry licensure (CSIE) will be held in a suspended status for a period of two years," the Division said in a statement.
However, the door is not entirely closed on PokerStars.
"The Division, within that period, may consider a request for relief to reactivate the application if significantly changed circumstances are demonstrated, at which time the Division's investigation of PokerStars and its affiliated entities and associated individuals will be resumed to assess suitability."
Bad Company, Bad Actor
Although PokerStars has long settled its case with the federal government – and admitted no wrongdoing as a part of that settlement – New Jersey regulators still have some issues with the company. Chief among those appears to be their association with founder Isai Scheinberg, who has been under federal indictment since Black Friday. Scheinberg is not a U.S. citizen, and has not come to the U.S. to face those charges, to nobody's surprise.
While this is a huge loss for PokerStars, it also marks a huge win for its competitors in the New Jersey market. As we reported recently, the site run by PartyPoker jointly with the Borgata Casino currently has a 50 percent share of the state's poker marketplace, with the Caesars/888 World Series of Poker site not far behind. Those two companies could easily have been overshadowed by the PokerStars site – which would have been operated in conjunction with Resorts Casino – and were hoping that their head start would give them an advantage that would allow them to remain competitive. Now, they'll have at least two years to build up brand loyalty, something that PokerStars may have a difficult time overcoming, if and when they are finally licensed for New Jersey's online marketplace.
PokerStars was predictably not thrilled by the news, though they noted that the state's decision could change in the future.
"We are disappointed that the N.J. Division of Gaming Enforcement has suspended the review of our application at this time," said PokerStars spokesman Eric Hollreiser in a statement. "We note that the DGE will resume the review of our application if our circumstances change. We will remain in open dialogue with the DGE and will update them on changes in our situation as they occur."
This was not the first disappointing result for PokerStars in New Jersey. Previously, the company had attempted to purchase the Atlantic Club Casino, only to have that deal fall apart over questions about whether regulators would approve the purchase. That decision was also costly, as PokerStars lost about $11 million they had spent on casino expenses – a total that was meant to be applied to the eventual $15 million purchase price.