New Dynasty Hotel-Casino to Hit Vegas in 2015
Posted on: June 26, 2013, 05:35h.
Last updated on: August 5, 2013, 07:08h.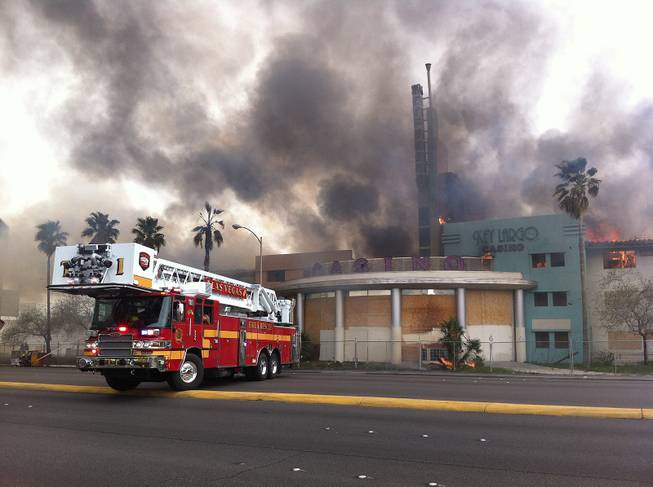 The prospect of 2,000 new construction jobs and then 1,400 casino and hotel jobs went a long way toward getting a new 26-story, off-Strip casino project the go-ahead from Clark County commissioners in Las Vegas.  Named The Dynasty Hotel and Casino, the project is slated for a 2015 completion date and will be built on a plot of land between the current off-Strip Tuscany Hotel and the recently destroyed Key Largo, which went down in a major fire earlier this year.
New Gaming License Application
Las Vegas Lucky Investments LLC, the outfit behind the new project, has applied for a gaming license via the state-approved Gaming Enterprise District, which will allow it to open with a 100,000-square-foot casino on its property. The company purchased the piece of land for Dynasty just over a year ago for a smidge over $11 million, per Clark County records. Moreno and Associates, a Nevada-based casino architecture firm, is designing the project.
"I think this is an exciting project," said County Commissioner Mary Beth Scow. "I think that it's a boon to this area and an improvement to the economy."
The Key Largo originally went up in 1974, and had sat vacant since it was closed down in 2005.  The fire, which commenced on March 28 of this year, caused some $4.5 million in damage. One day later, the Clark County Fire Department and the Bureau of Alcohol, Tobacco, Firearms  (ATF) and Explosives investigators declared the cause of the fire to have been incendiary in nature, meaning it was caused by an arsonist; a $5,000 reward for information leading up to the arrest of those responsible was offered by the ATF, but as of yet, no one has been arrested for the blaze.
Build Higher or Smarter
The new Dynasty project originally wanted to build a higher property with 30 stories and 794 rooms, but due to its distance from McCarran International Airport, the Federal Aviation Administration (FAA) deemed it too close, and limited the hotel to 26 stories. Greg Borgel, a Moreno & Assoicates planning consultant, says they will appeal, but have a backup plan if that fails. "We can build another tower at the approved height and make up for those lost rooms," Borgel said.
By the way, the name "Dynasty" is more reflective of the casino's new Chinese ownership than any relation to Bob Mackie, Blake Carrington or rich people in the 1980s.
Similar Guides On This Topic