Nevada Senator Harry Reid Attacks Donald Trump, Calls Him A "Human Leech"
Posted on: September 17, 2016, 02:00h.
Last updated on: September 17, 2016, 09:29h.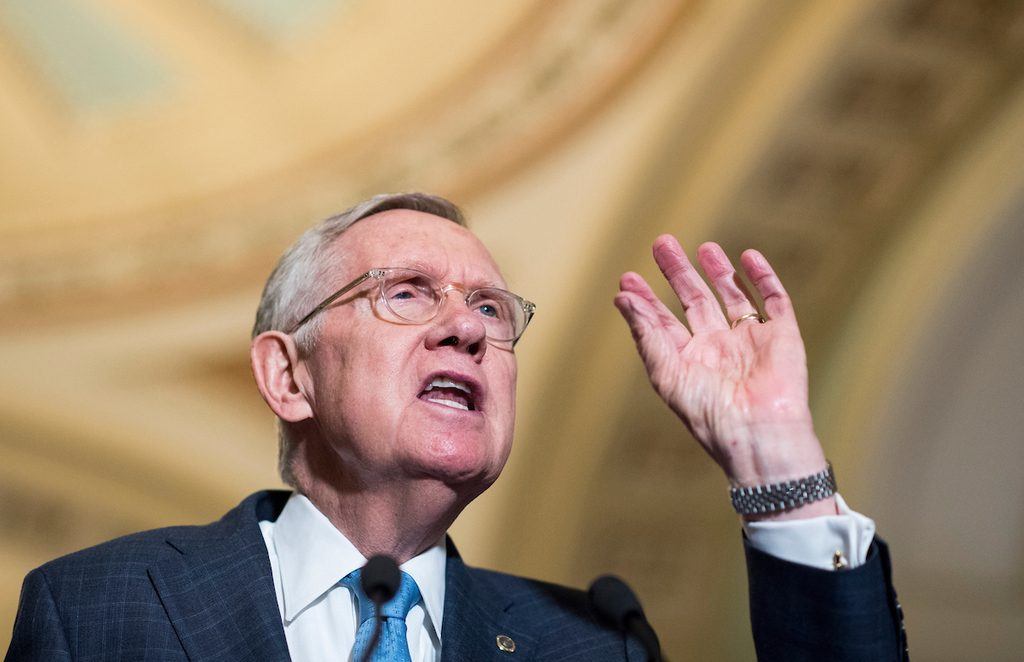 Nevada Senator Harry Reid (D) was an amateur boxer in his youth, and this week the Senate Minority Leader came out swinging at Republican presidential nominee Donald Trump.
On Wednesday, September 15, Reid said on the Senate Floor, "He's (Trump) a spoiled brat raised in plenty who inherited a fortune and used his money to make more money. And he did a lot of it by swindling working men and women."
The jabs were sharp, but then Reid, the friendliest politician to Las Vegas, took the gloves off. "Trump is a human leech who will bleed the country and then sit at his golf resort laughing at the money he has made," Reid stated.
Trump and the powerful Democrat have been at a war of words lately in what's become a heated back-and-forth.
The two haven't always been foes, as Reid said last January that he was rooting for Trump to emerge out of the GOP primary. Reid admitted Trump held "a fundraiser or two for me" and that he's "kind of pulling for him."
Nevada is once again a key swing state. Hillary Clinton currently holds a slight edge over Trump 43 percent to 42.2.
After 34 years in Congress, Reid is retiring from the Senate in January of 2017.
Trump Barred From Vegas?
The Washington Post has found itself in the middle of the Reid-Trump banter, and the paper is serving as a quasi-mediator. It caught up with Reid in Las Vegas this week where the Senator levied more attacks on the GOP candidate.
Driving past Trump International Hotel in Las Vegas, Reid made the claim that Donald couldn't obtain a gaming license from the Nevada Gaming Commission, which is why the condo/hotel is free of a casino.
"He couldn't get a license, no question about it," Reid revealed.
But Trump did in fact obtain a gambling license from Nevada in 2004. The Trump International Hotel in Vegas opened the following year, but Trump bypassed including a casino.
Reid brushed off the licensing issuance and said if he tried to open a casino in 2016, gaming regulators would block the billionaire from doing so.
Eye of the Beholder
After Clinton's heath scare during the 9/11 memorial services brought the candidates' health into question, Reid opined that Trump isn't exactly "slim and trim."
Trump responded in an interview with The Washington Post, "Harry Reid? I think he should go back and start working out again with his rubber workout pieces."
Last year, Reid suffered an eye injury while working out with rubber exercise bands that resulted in the senator wearing an eye patch for many months.
"I may not be able to see out of my right eye, but with my good eye, I can see that Trump is a man who inherited his money and spent his entire life pretending like he earned it," Reid wrote in a statement. "We know how to spot a con artist in Las Vegas. And Donald Trump is a con artist."