Nevada Holds Hearing for Esports Betting Bill
Posted on: March 23, 2017, 04:00h.
Last updated on: March 23, 2017, 12:24h.
A Nevada esports bill that would add competitive video gaming and awards shows to the list of legal pari-mutuel betting events was debated in front of the state legislature on Tuesday.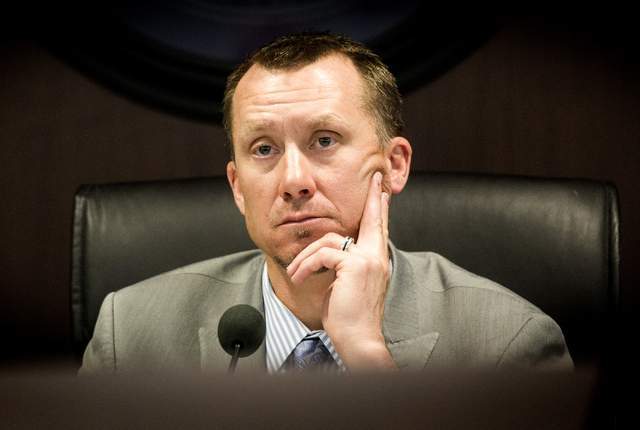 Regulators in Nevada have already sanctioned esports wagering events at Vegas sports books, and Downtown Grand's William Hill sports book took the city's first ever e-sports bet back in November, but Senate Bill 240 would enshrine it in law. It would also recognize the global popularity of betting on the outcome of events like the Oscars.
If passed, the bill, which is sponsored by Senator Becky Harris, a Clark County Republican, would alter Nevada Revised Statutes 463 and 464, which define and regulate only horse and dog racing and sporting events for pari-mutuel betting.
As Popular as Basketball
Esports is set to become a $1.9 billion industry by 2018, according to predictions by analysts SuperData, and Nevada wants a piece of that pie.
A recent study conducted by esports and marketing intelligence firm Newzoo found esports is as popular among American male millennials as basketball or ice hockey.
"Wagering on events other than sports and races continues to gain global popularity, but Nevada statutes regarding the types of events allowed under the pari-mutuel system wagering are unclear," said Boyd law student Nelson Lambert, testifying before the Senate Committee on Judiciary this week. "Our proposed modifications adapt the Nevada Revised Statutes to suit the growing popularity of these events."
Vegas' Esports Arena
The Nevada casino industry sees esports as a vital means of reaching out to the "unreachable," the lesser-spotted millennial, who eschews traditional casino games in favor of more challenging skill-based video gaming.
Last month, Vegas got its very own esports arena, a 15,000-square-foot, 200-seat gaming area called Neonolpolis, in Fremont Street. Meanwhile, the MGM Grand has "Level Up," a 12,000-square-foot millennial playground devoted to skill-based gaming.   
Chairman of the Gaming Control Board AG Burnett told the hearing he hoped to one day see esports events held at T-Mobile Arena on the Strip.
"Ideally, you would have people coming from all over the globe to compete, with people paying to come in and bet on that event like you would a sportsbook," he said
Burnett was convinced of the viability of esports during a hearing chaired by Nevada Governor Brian Sandoval last year. The testimony of esports champion Johnathan "Fatal1ty" Wendel, who detailed his training regime, helped convince regulators that esports players could be considered to be "athletes."
This was necessary in order to satisfy the requirements of regulation 22 in state gaming law, which sanctions betting specifically on "athletic sporting events."