Nevada Gambling Revenues Slowly But Surely Making a Comeback
Posted on: February 11, 2013, 03:35h.
Last updated on: February 11, 2013, 05:07h.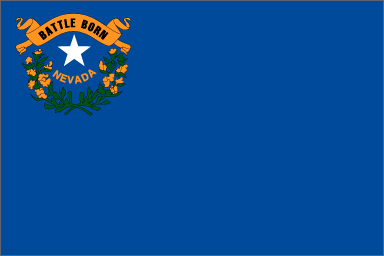 Still reeling from an ailing economy that hit the Las Vegas Strip particularly hard, Nevada gambling is nonetheless slowly making a comeback, according to various gaming analysts who assess the state's annual gambling coffers.  For the third year in a row, the Silver State posted sizable revenue increases from the year prior, with 2012's final figure for casino gaming revenues coming in at $10.86 billion, a 1.5 percent increase over 2011.
What It Means
The figures represented more positive news to some analysts than to others; with some saying it shows a slow but steady comeback, while others warned not to get carried away with excitement quite yet.  Joseph Greff, an analyst with J.P. Morgan, was exercising caution, noting that  December's 10 percent jump to $943 million compared to the year prior, while encouraging, is still mixed in with "continued uneven recovery on the Strip, with some positives and some negatives."  Michael Lawton, on the other hand, a senior analyst for the Nevada  Gaming Control Board, was more encouraged, telling the Las Vegas Review-Journal in a recent interview that "we are gradually moving in the right direction."
Gambling revenues for the state are still a sizable 15.5 percent below their high in 2007.
Las Vegas Represents
Not surprisingly, the Las Vegas Strip, which is home to Nevada's most lucrative casinos,  represented a hefty chunk of the state's annual gaming numbers; it passed the $6 billion mark for the second year in a row at $6.2 billion, and increased 2.3% over 2011 figures.
Both Clark County and the Downtown area did their part to bring home the bacon as well, each showing increased revenues over the previous year in their 2012 numbers.  Clark County showed higher numbers in six out of seven reporting areas, while Downtown, the Strip's poorer cousin, rose 2.5% in 2012 over 2011 for a final take of $509 million and change.
Baccarat Brings It Home
Apparently the American crossover presence in Macau has had an impact on Las Vegas gaming; casinos in Sin City report that Baccarat, long a favorite of Asian whales, is taking off more than ever stateside, perhaps as high-limit players from the Chinese Special Administrative Region come to see the original on which their mecca is based. With many properties such as The Venetian and Wynn mirroring between the two gambling epicenters, it's not surprising that players from Macau would visit their casino counterparts in Las Vegas.  The elegant game alone accounted for 12.7 percent of the $10.8 billion in Nevada gaming monies this year, compared to a mere 3.8 percent of revenues ten years ago.
The Rest of the State
Not every area of Nevada gambling showed increases: Laughlin, known for attracting a more senior and less well-heeled crowd than the Strip, fell 0.6 percent in their gaming numbers, bringing in $462 million.
Similar Guides On This Topic