Nevada Blacklist Growing as Gaming Regulators Curb Crime
Posted on: December 10, 2016, 12:00h.
Last updated on: December 11, 2016, 01:36h.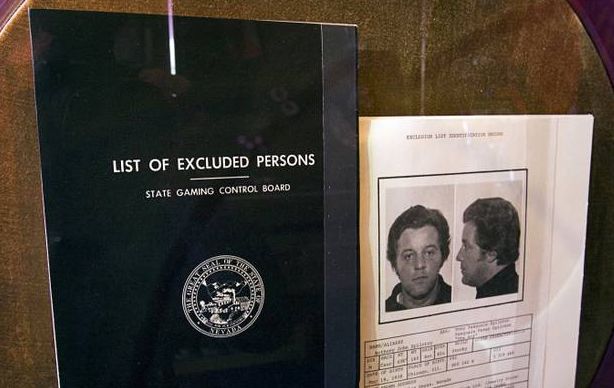 The Nevada blacklist, formally known as the Excluded Persons List, is growing in the Silver State as gaming regulators look to keep crooks off the casino floors. According to the Las Vegas Review-Journal, Nevada casinos are showing more people the door than ever before.
It's all part of a concerted effort among the industry to remove suspected criminals from using casinos to move money and restrict rogue actors from cheating table games.
The Nevada Gaming Commission's Excluded Person List totaled 32 members at the end of February. But when it is next updated, it will include new associates who have been handed a lifetime ban from gambling in Nevada.
"In the last four years we've seen what I would consider a bit of an uptick in individuals that we put on the Excluded Persons List," Nevada Gaming Control Board Chairman AG Burnett told the Review-Journal. "We've probably included 25 percent more individuals . . . in the last four years than in the last 12."
Burnett said Nevada isn't alone in becoming more proactive when it comes to keeping alleged cheats on the streets, and that nearly every licensed gaming operator has upgraded its surveillance and financial protocols in recent years.
Making the Banned
The fact that the Nevada blacklist only has 32 present members is quite remarkable. It also shows just how difficult it is to join the notorious club.
Felony arrests happen on an almost daily occurrence in Las Vegas. Instead, gaming officials look for patterns of malicious activity being committed by repeat offenders.
"You have to work at it pretty hard," Karl Bennison, the chief of the Nevada Gaming Enforcement Division said in 2014. "It's based mostly on a pattern of bad activity, from cheating to manufacturing cheating devices to ties to organized crime. Sometimes all three."
The Gaming Commissions says anyone can be placed on the list regardless of whether they've been convicted of a crime. A "notorious or unsavory" reputation is reason enough to be inducted into the book of shame.
Enforcement Working
Ten years ago, the Financial Crimes Enforcement Network (FinCEN) released a glaring report accusing casinos of failing to do enough to inhibit money laundering. Then-FinCEN Director Jennifer Shasky Calvery accused gaming companies of looking the other way when it came to filing Currency Transaction Reports (CTR) for customers transacting at least $10,000 in a given day.
The Department of Justice's Asset Forfeiture and Money Laundering Section (AFMLS) warned casinos this fall that failure to comply with the DOJ and FinCEN would result in substantial punishments.
"Make no mistake, DOJ will pursue criminal charges and penalties against any financial institution, including casinos and card clubs, that willfully violate the Bank Secrecy Act," AFMLS Principal Deputy Chief Deborah Conner said in September.
The Bank Secrecy Act is the federal statute that mandates companies dealing with large sums of cash file CTRs and Suspicious Activity Reports (SAR).
The threatening language and action from the DOJ has led to casinos embracing more rigorous anti-money laundering measures. The Financial Action Task Force reported this week that the gaming industry has taken significant steps to curb money laundering and financial crimes.