Netanyahu's Likud Denies Giving Adelson Leg-up in Japan Casino Bid
Posted on: February 6, 2015, 11:37h.
Last updated on: February 6, 2015, 02:42h.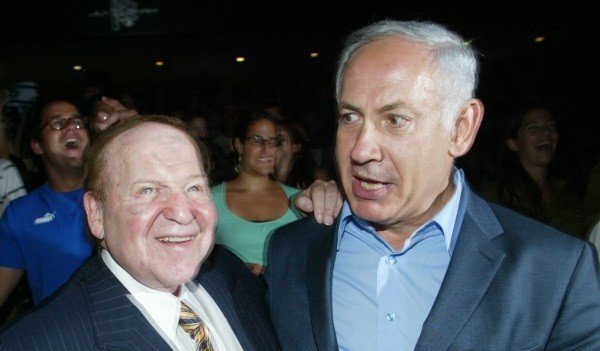 Benjamin Netanyahu's Likud Party has angrily denied reports that the Israeli prime minister attempted to influence the Japanese government on behalf of his friend and close confidante Sheldon Adelson.
Israeli newspaper Haaretz claimed this week that during a "financial work visit" to Tokyo in May 2014, Netanyahu asked a "very senior source in the Japanese government" to look favorably on Adelson's ambitions to build a casino resort in Japan, a request that was reportedly rejected.
Haaretz's source claims that the Japanese official was "shocked" at the suggestion, and informed his colleagues about it.
"This is a completely false 'report,' which has no basis or connection to reality whatsoever," said a spokesperson for Likud. "The prime minister didn't ask for a 'private' meeting with any sources in the Japanese government, and certainly didn't ask for a meeting to try and advance Mr. Adelson's interests, or those of anyone else. The things that were stated simply never were."
Sleeping Giant
Adelson made no secret of his desire to build a casino resort in Japan when the nation's lawmakers began debating the possibility of opening up the market to legal casino gambling last year.
The country's ruling Liberal Democrat Party submitted a bill to parliament in early December 2013 that aimed establish regulation for a gaming market that experts believe could potentially be the second-largest in the world, after Macau.
It's estimated that Japan's casino market could eventually generate $40 billion in revenue annually.
The casino magnate vowed that he would spend "whatever it takes" to gain a foothold in Japan should the country legalize land-based casinos, later clarifying that "whatever it takes" would be $10 billion.
Adelson even told a press conference in Tokyo that he would pay that sum in "cash" if necessary and that he had already set up offices in the country and was ready to begin hiring staff.
Regulation Postponed 
Today, however, Adelson's Japanese office is probably rather quiet; Japan's casino bill did not pass during 2014, as expected, despite the tacit backing of Prime Minister Shinzo Abe.
The country had wanted to ready its casino market to cash in at the 2020 Olympics, a deadline it has now probably missed, due to the lengthy bidding process that would ensue following legalization and amount of time it takes to construct large casino complexes.
It looks like Adelson must wait for his Japanese mega-resort, then, but he remains fixated on eastward expansion. "Right now our focus is on encouraging Asian countries, like Japan and Korea, to dramatically enhance their tourism offering through the development of integrated resorts there," he said recently.
Sheldon Adelson is certainly no stranger to forming political alliances in order to further his own ends and his relationship with Netanyahu is no secret.
Sheldon Adelson owns the free daily Israeli newspaper Israel Hayom, which is so pro-Netanhayu that it has been accused of compromising the foundations of Israeli democracy.
However, following the Likud denials, the Haaretz report appears to have been removed from the newspaper's website.
Similar Guides On This Topic
Latest Casino Stocks:
Retrieving stocks data...
Retrieving stocks data...
Retrieving stocks data...
Retrieving stocks data...
Retrieving stocks data...