Nearly Three Years Later, US Players Finally Getting Full Tilt Payment
Posted on: February 26, 2014, 05:30h.
Last updated on: February 26, 2014, 04:52h.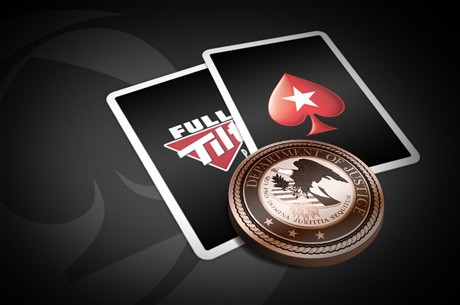 Remember that account you had at Full Tilt Poker? After April 15, 2011 – the day forever known in the online poker community as Black Friday  –  you may have forgotten all about it, or assumed that you'd never be getting your money back (at least if you live in the United States). But while the process took years to complete, it appears as though American poker players with balances in their Full Tilt accounts will start to get their money back by the end of this week.
Payments Start This Week
According to the Garden City Group, the first round of remission payments to U.S. players on Full Tilt Poker will start distribution on Friday, February 28, signaling the end of a nearly three-year wait for players who have been hoping to get back funds that were frozen in their online poker accounts back in 2011. This follows test transactions that were sent out to players to ensure that their banking information was correct prior to sending the actual funds. Some players may have even seen a transaction for a few cents in their bank accounts, though the absence of such a transaction doesn't mean that the test failed – some banks purposely do not show such deposits if they have been flagged as tests.
If the Garden City Group (GCG) was able to confirm the banking details of a petitioner, then that individual should have received a confirmation email on Monday or Tuesday of this week. That email also contains the amount that the player will be receiving, which should be equal to their account balance on April 15, 2011.
However, not everyone will be getting their money immediately. Predictably, some test transactions failed, and in these cases, the GCG was unable to confirm that they had the right information for the remissions process. If that occurred, individuals should have already received an email with instructions on how to update their banking information. Those players have until March 13 to update their banking information if they want to receive their funds by direct deposit; otherwise, the GCG will send a check to the address on file for each player at that point.
As reported earlier, this round of payments will only cover those players who have agreed with the GCG on the amount that they should receive in the remissions process. Those who are disputing their account balances will not receive their funds until the second round of payments, for which a date has yet to be announced. In addition, many players who are eligible to receive funds have not yet filed a petition, but can still do so on the GCG website.
Full Tilt Saga Finally Wrapping Up
The remissions process has been a long and complicated one that has kept players with significant amounts of money tied up in their old Full Tilt Poker accounts on the edge of their seats. Soon after Black Friday, PokerStars reached a deal to repay American players; however, it became apparent that Full Tilt Poker did not have the necessary funds to do so, leaving its players in limbo.
Full Tilt Poker would eventually fold worldwide. After a failed attempt by a French group to purchase the ailing poker giant, PokerStars stepped up to purchase Full Tilt Poker as a part of their settlement with the U.S. Department of Justice (DoJ). That settlement required PokerStars to cover all international Full Tilt accounts, while the U.S. government would repay American players out of the amount PokerStars paid the DoJ to settle their case. PokerStars would later relaunch Full Tilt Poker worldwide in late 2012.