NBA Commissioner Adam Silver Calls on Congress to Set National Sports Betting Regulations
Posted on: May 16, 2018, 07:19h.
Last updated on: May 16, 2018, 07:19h.
NBA Commissioner Adam Silver favors a set of sports betting regulations crafted by Congress to govern how gambling on basketball and other sports operate in the wake of this week's Supreme Court decision that repealed the longstanding federal ban.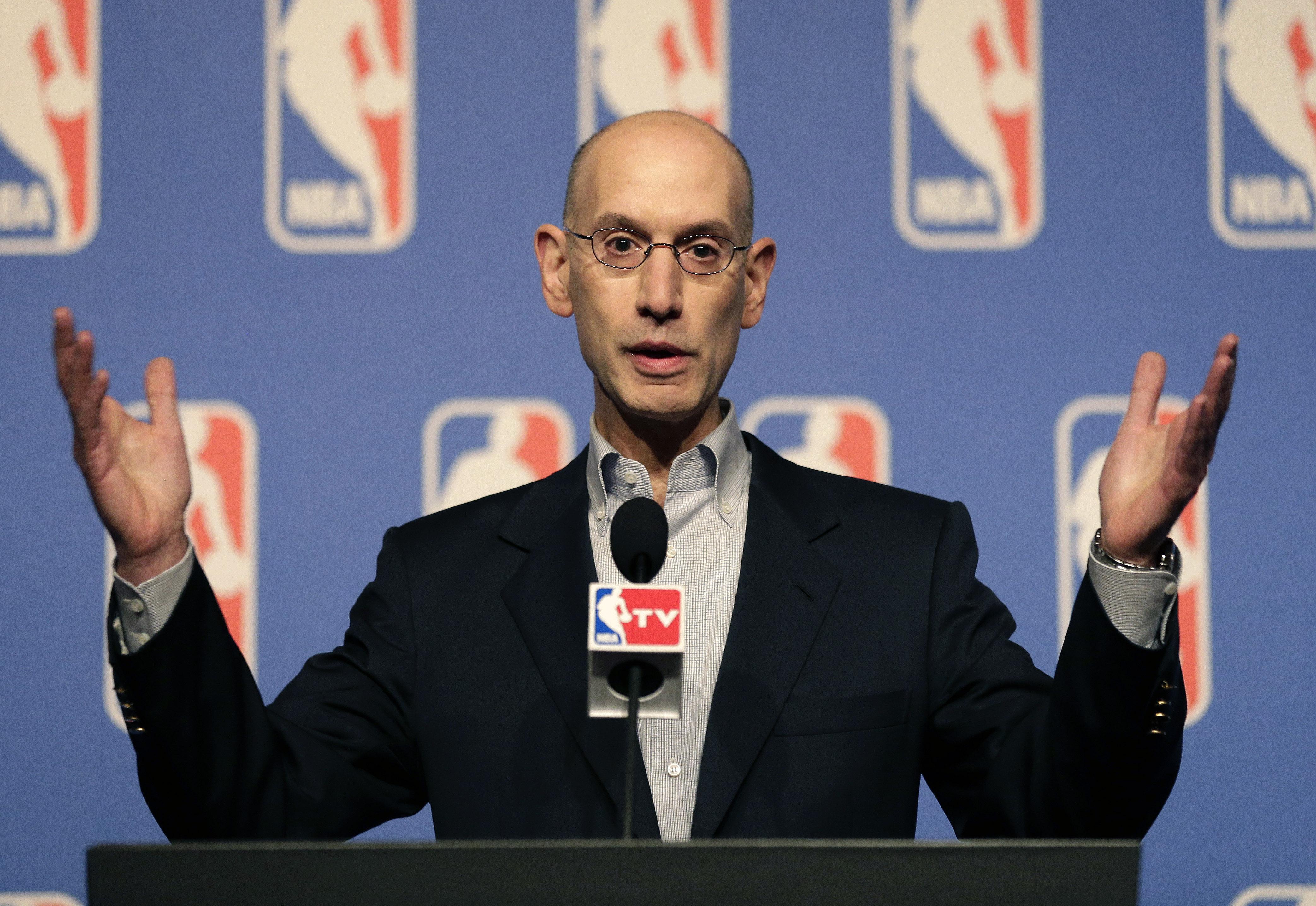 Speaking to ESPN prior to Tuesday night's NBA Draft Lottery, Silver said if each state has their own regulatory conditions, protecting the integrity of his league's games would be difficult.
"The next move is to work on a federal level to try to get Congress to adopt a national framework." Silver explained. "That would be our preference."
"We think there should be a common framework for all states and allow states to opt in or not," he concluded. "We operate in 50 states and it concerns us a little bit to have a hodgepodge of regulations."
The Supreme Court repealed the Professional and Amateur Sports Protection Act (PASPA) on Monday on grounds that it violated interpretations of the Tenth Amendment. The appeal was brought by New Jersey, which wants to allow its horse racetracks and Atlantic City casinos to operate sportsbooks.
Monday's 6-3 opinion opens up the floodgates to sports betting across the US. Twenty states have passed sports betting laws or are considering such legislation.
Integrity Fees
Much of the gaming industry celebrated the Supreme Court decision, as sports betting will provide new sources of revenues to casinos in states that allow the activity to take place. New Jersey citizens should be able to begin placing bets in the coming months, if not weeks, and become the second state in America with Nevada to engage in full-fledge sports betting.
Connecticut, Pennsylvania, West Virginia, and Mississippi have also passed sports wagering laws. But specifics still need to be ironed out, and that's where things are becoming complicated.
Silver has called for the NBA to receive one percent of all bets placed on the league's games. MLB has joined in on the demand, and players and colleges might also look to receive a cut of the gross handle.
Oddsmakers say such fees would severely damper their operations. A perfect example of their fears is February's Super Bowl.
Nevada books took in $158.58 million in bets on Super Bowl LII, but won just $1.17 million on the Philadelphia Eagles' upset of the New England Patriots. Should casinos also have been on the hook for a one percent integrity fee to the NFL ($1.58 million), they would have lost about $415,000.
Casinos say sports betting will only increase interest in sports, and therefore grow revenues for the leagues. Billionaire Mark Cuban agrees, as the NBA Dallas Mavericks owner said this week that franchise values doubled in the wake of the PASPA repeal.
Illegal Betting Concerns
Critics of the NBA and MLB's integrity fee request say those interested in trying to fix a game are far more likely to venture to an underground sportsbook than a regulated one.
DraftKings analyst Adam Levitan tweeted this week, "If regulated/legal sports books get irregular action … sirens go off. So if you fix a game, you bet underground, just like always."
Unlike NFL Commissioner Roger Goodell, Silver has embraced sports betting regulation in America. Just months after taking the position in 2014, he wrote in a New York Times op-ed that "sports betting should be brought out of the underground and into the sunlight where it can be appropriately monitored and regulated."