Moulin Rouge Developer Says $1.6B Project Still Happening Despite Missing Land Purchase Deadline
Posted on: August 1, 2019, 12:25h.
Last updated on: August 1, 2019, 05:03h.
Developers of the $1.6 billion Moulin Rouge rebirth have missed a deadline to deposit the full $9.5 million purchase price into an escrow account for the 15 acres of land that once housed the historic casino resort in West Las Vegas.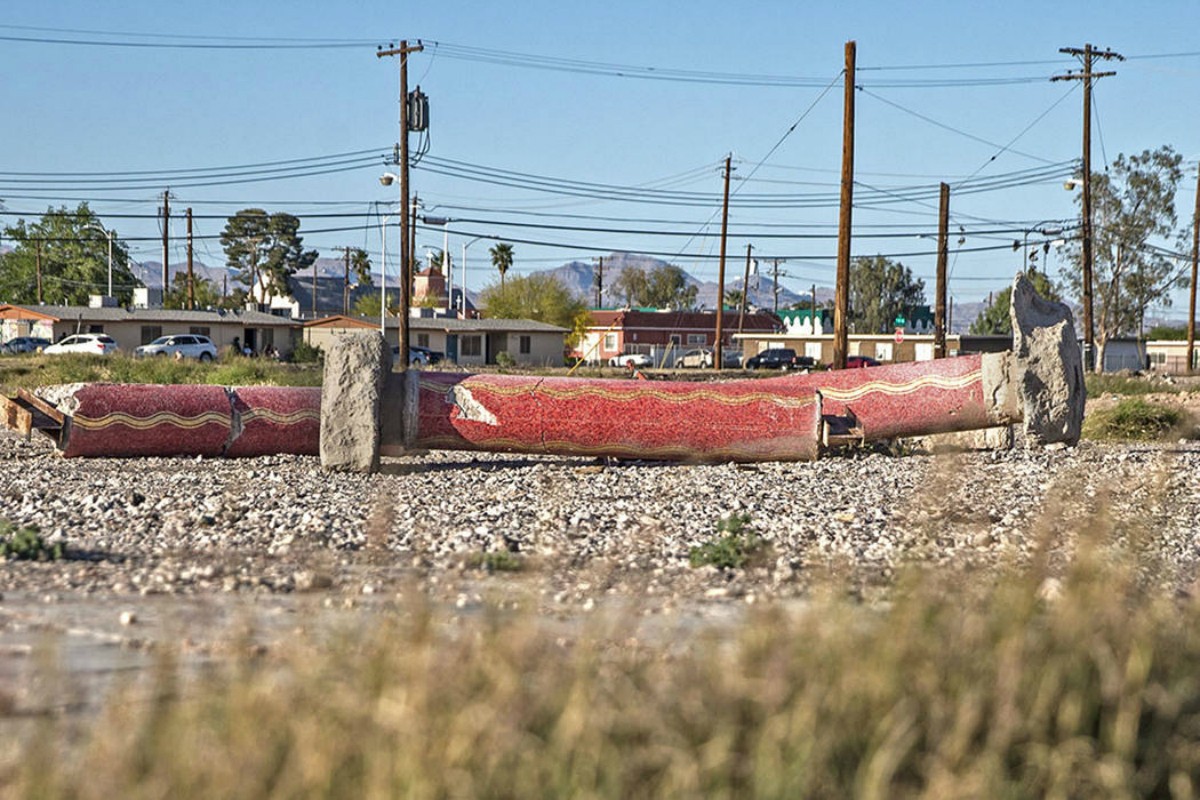 Moulin Rouge LLC principal Scott Johnson said it's all a big misunderstanding, and the project remains a go.
All funds will be in and the transaction complete," Johnson told the Las Vegas Review-Journal by email. The real estate developer said a wire transfer hiccup is to blame for the missed deadline.
Court-appointed receiver Kevin Hanchett had given the project a swift deadline to deposit the funds due to a series of missed financial promises in the past that have repeatedly plagued the property.
Opened in 1955 as the first desegregated casino hotel in Las Vegas, the short-lived Moulin Rouge had an everlasting impact on racial tensions in Southern Nevada. Though it closed after only five months in operation, the iconic venue hosted city officials, hotel owners, and African American leaders who collectively helped end the prohibition of blacks at Strip casinos.
Rogue Rouge
The former hotel located at 900 West Bonanza Road was where the black entertainers stayed while performing in Las Vegas. Everyone from Louis Armstrong to Nat King Cole and Ella Fitzgerald graced its walls.
Named after the Paris nightclub famed for being the birthplace of the modern can-can dance and introduction of cabarets across Europe, the Moulin Rouge Las Vegas is iconic for forever changing race relations.
In January 2004, the site was sold for $12.1 million, with a proposed $200 million vision to bring back the Moulin Rouge. However, the project never broke ground, and the later US recession led to its bankruptcy.
After the Moulin Rouge's buildings stood vacant for decades, a series of fires led to their subsequent demolition. Hanchett and his company Resource Transition Consultants are trying to find its next owner, and help return some of the losses to creditors involved in the 2004 failure.
Planning Next Chapter
Johnson's group of developers say they will build a massive complex in three phases that could cost as much as $1.6 billion.
The first phase is a $400 million investment that would create a new Moulin Rouge casino resort with a 400-room hotel. The second and third phases would involve acquiring additional land to build convention space, retail outlets, office buildings, and 12,000-seat arena.
There have been other proposals, too. In May 2018, plans emerged to transform the desolate land into a revival of the original structure, along with an adjacent civil rights museum. Another real estate entity has suggested building a casino and hotel on the site, but at a smaller scale than what Johnson envisions.
The only thing for certain is that the community hopes whatever comes next for the land will celebrate its historical significance. Public backlash regarding Clark County's plans to build a governmental building there led to the county rescinding its bid for the property in 2017.