Moody's Gives Upstate New York Casino Del Lago Credit Rating Cut, Warns of Debt Default Possibilities
Posted on: January 16, 2018, 09:30h.
Last updated on: January 16, 2018, 09:31h.
The del Lago Resort & Casino in Upstate New York has struggled over its first 11 months in operation to come anywhere close to its projected revenues. Now faced with the reality that its gross gaming intake is going to come in around $100 million short for its first year, Moody's Investors Service is slashing the property's credit rating.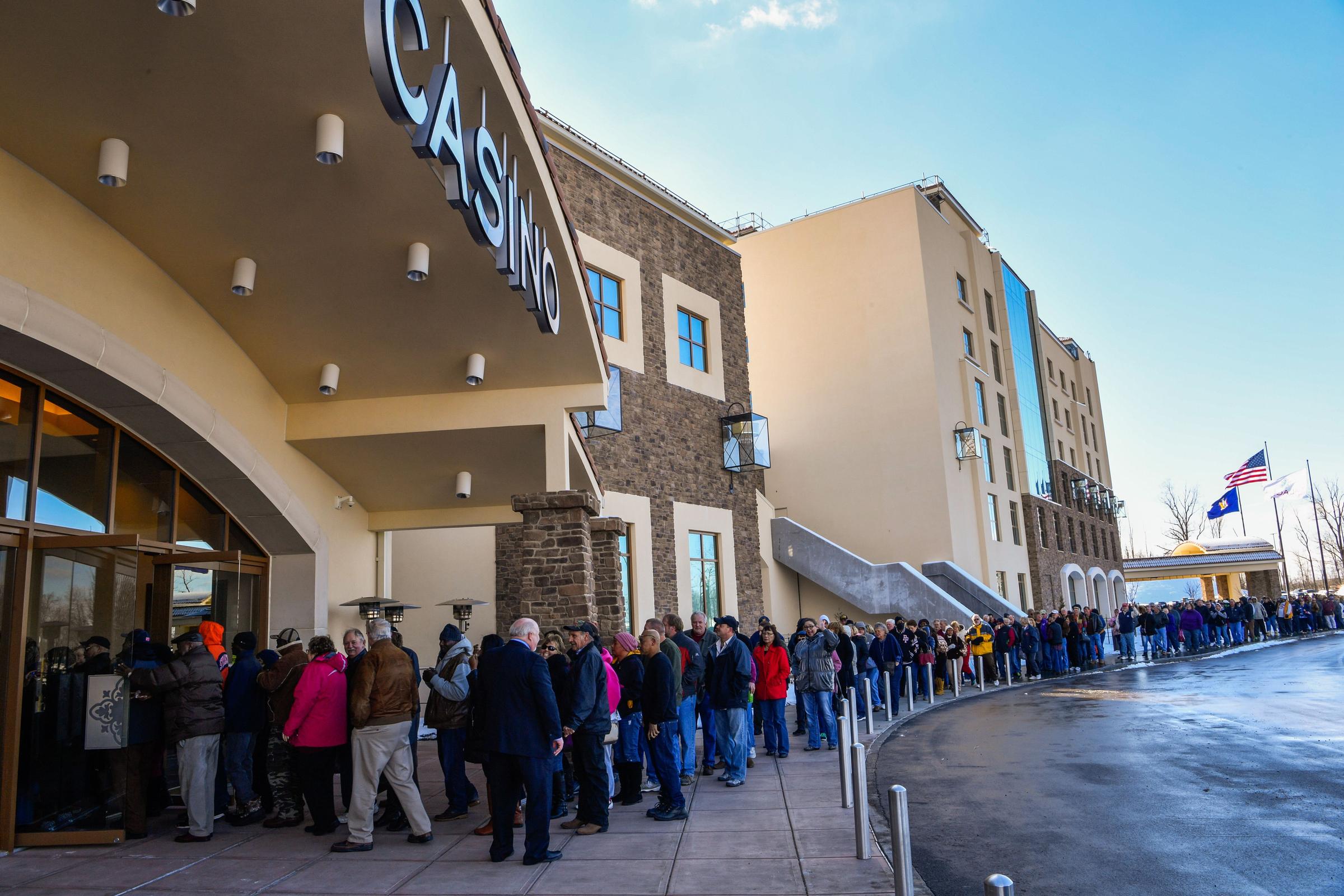 Moody's, one of the world's three key credit rating agencies, says del Lago's financial difficulties put the resort at risk of failing to pay out on outstanding debts. Moody's now has del Lago rated "negative," down from its previous "stable" classification.
"Despite the fact that del Lago Resort Casino opened on time and on budget and has substantially grown total gaming revenues generated in its primary market area, the property's revenue ramp-up is well below Moody's expectations," analyst Keith Foley said in the report.
"Without a substantial improvement in revenue, del Lago will not be able to achieve a level of performance that can support its existing debt capital structure," the note concluded.
The $440 million casino resort opened on February 1, 2017. With nearly 2,000 slot machines and 100 table games, del Lago forecasted its first-year gaming revenue would be roughly $250 million. Through December, it was on pace to come in at around $150 million.
Del Lago owner Thomas Wilmot has yet to respond to the Moody's downgrade. But the real estate developer has said in recent months that a proper analysis of the casino's performance requires more than simply reviewing first-year gaming numbers.
Casino Saturation
Del Lago is one of three Upstate New York nontribal casinos that opened last year. Despite Governor Andrew Cuomo (D) and other state legislators who pushed for gaming expansion to grow tax revenues, all three casino floors are failing to meet their pre-market expectations.
In addition to del Lago, Rivers Casino in Schenectady and Tioga Downs in Nichols opened in 2017. They too are falling well short of what their operators promised the New York Gaming Commission during the casino licensing bidding process.
Tioga Downs owner Jeff Gural said on his application that he would expect to generate $103 million in first-year gross gaming revenue (GGR). But with just three months remaining before the casino's anniversary, the floor has posted GGR of only $51.4 million.
Rivers projected $222 million in GGR during its initial 12 months. Also with three months remaining before its April anniversary, the casino has generated just $103.5 million in gaming revenue.
The substantial misses will cost state coffers tens of millions of dollars in unrealized tax revenue. Assemblyman Gary Pretlow (D-Mount Vernon) has subsequently called for a review of the licensing process.
More to Come
Despite the three upstate casinos underperforming, more gaming floors are coming to New York State.
The fourth and final non-Indian casino is also the largest and costliest. The $1.2 billion Resorts World Catskills, located about 90 miles north of New York City, is slated to open in March with 2,150 slot machines and 150 table games.
The Oneida Nation is also opening a smaller tribal casino near Syracuse.
Similar Guides On This Topic