Money and Small Arsenal Seized in Illegal Sports Betting Operation
Posted on: February 20, 2013, 05:22h.
Last updated on: February 20, 2013, 05:48h.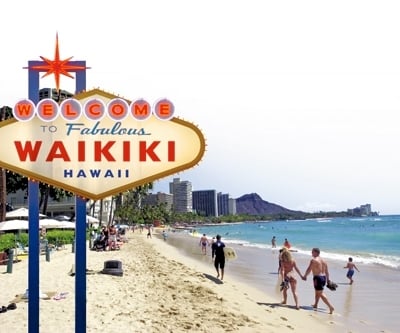 Recent news has reported that around two dozen local residents of Hawaii are being charged, or arrested, in connection to illegal online sports betting on the island.
It is reported that federal authorities are clamping down on illegal online sports betting in the area, targeting bets made with offshore internet sites.
"This is something that people in Hawaii have been doing in Hawaii for a very long time," stated attorney Megan Kau, who explained that many of the targeted locals which she represents were unaware that online betting was even illegal.
She went on to explain that those partaking in the illegal activities included business people, doctors, law enforcement, sales people, and all walks of life. "Nobody would have guessed it would come to something like this," added the lawyer.
Terrence Ching, one of the first to be charged in the Honolulu area, reportedly pleaded guilty to one count of making illegal bets and one count of filing a false tax return. Those prosecuting in the case claim that Ching was responsible for handling large amounts of money, even reaching the millions, as a bookie of Costa Rica-based internet gaming websites.
In fact, federal authorities are reported to have seized around $30,000 in cash from Terrence Ching's bank account, and around $330,000 which was stashed in his residence.
Retired FBI agent, Hilton Lui, was quoted by Hawaii News Now as saying "People in Hawaii like to bet" and stating that online betting is particularly addictive due to the fact that it is so easy to do.
"If you were to go on Google, they would list the top sites. Some of those are Bovada, Topbet, Wagerbet," added Lui.
The case of Terrence Ching is just an insight into the amount of capital that is changing hands through the illegal operation, and more could be revealed as the case continues.
But the bank account and stashed cash was not the only catch of the day for the federal authorities as it was also reported that they seized an array of semi-automatic handguns and rifles, lavishly expensive designer gold and diamond jewelery, and a number of Rolex watches.
$245,000 was also reported as being confiscated in monetary judgments representing Ching's gambling wins.
If the monetary seizures begin to tell the story of the extent of this illegal online gambling operation, then the seized arsenal finishes off this shady picture and creates a whole new perspective of the Hawaiian gambling scene, almost painting a mafia style imagery of the organisation.
Terrence Ching, who is due for sentencing in June, could now face up to two years imprisonment for gambling charges, and up to three years for tax evasion.