Mohegan Sun and Suffolk Downs Confirm Partnership
Posted on: December 2, 2013, 05:30h.
Last updated on: November 28, 2013, 06:06h.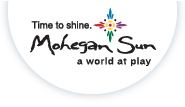 When Suffolk Downs dropped Caesars Entertainment from their East Boston casino bid, it created confusion that might have cost them a chance to win approval from their community. Now, they're hoping a new partnership could help save their casino hopes – though this partner doesn't have a winning record in Massachusetts, either.
Deal Details Finalized
Officials from Suffolk Downs and Connecticut-based casino company Mohegan Sun reportedly agreed on the terms of a deal last week after a series of negotiations. The deal was then formally announced by Suffolk Downs, naming Mohegan Sun as a development partner and the gaming operator for the casino, should it be built.
The partnership is a natural one, as both companies are looking for a second chance in Massachusetts. Mohegan Sun has already been rejected as a developer by the town of Palmer, though that loss came by only the slimmest of margins. Originally, the count showed that the casino developer had lost a community vote by just 93 votes out of 5,200 cast in a referendum. A recount was completed early last week, and only changed the count by one vote, increasing the losing margin to 94.
Mohegan Sun hasn't completely given up on that Palmer property, saying that they'll be looking to develop the 152-acre site with non-gaming properties instead of a casino.
"For more than five years we were committed to Palmer and believed in our project's ability to deliver a promising future with more than $16 million in annual revenue, thousands of new jobs, new opportunities for small business and economic development throughout the region," the company said in a statement.
Game Changers
Suffolk Downs is also now opting for Plan B. Originally, the race track had announced a partnership with Caesars Entertainment to build a casino in East Boston that would straddle the Revere town line. But given some pretty seven-times-twice-removed "red flags" in Caesars' background check, the owners of Suffolk Downs decided to part ways with the casino company, who obliged without issue (except with the Massachusetts Gaming Commissioners who created the flap to begin with).
That got rid of a partner that may have ultimately been rejected by the Massachusetts Gaming Commission, but it also left voters wondering who would be running the casino they were voting on. That may have turned a close victory into a landslide defeat in East Boston, where voters soundly rejected the Suffolk Downs casino.
But neighboring Revere approved the plan, giving Suffolk Downs another plan: build a casino entirely in Revere. It's unclear whether this plan will pass muster, since even the Revere vote was for the original casino plan that would have been located almost entirely in East Boston. The gaming commission is currently investigating whether this change in plans should be allowed.
A partnership with Mohegan Sun definitely lends credibility to the bid, however. Mohegan has already been approved by the gaming commission as a suitable bidder, having passed an extensive state background check. The fact that they have previous experience in the New England market is also seen as a big plus, as many Massachusetts gamblers are already familiar with their Connecticut property.
Partnering with an established gaming company that had already won state approval was probably the only hope for Suffolk Downs. With a deadline of December 31 for completed license application bids, it's unlikely that a new gaming firm would have had enough time to pass the state's grueling background check before the end of the year.