Mississippi Online Gaming Bill Rears its Head Again
Posted on: February 3, 2013, 11:27h.
Last updated on: February 3, 2013, 11:32h.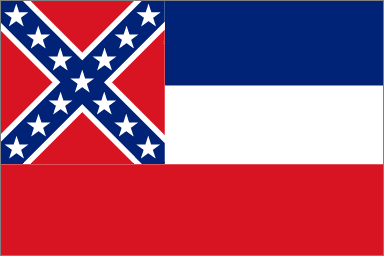 If at first you don't succeed, try, try again. That seems to be the motto of those who want to see the state of Mississippi join Nevada and Delaware as the first bastions of legal online gaming in the U.S.
The Mississippi Lawful Internet Gaming Act is a recently tabled bill that is in many ways largely unchanged from the gaming bill that Mississippi failed to pass last year, the 2012 Mississippi Online Poker Bill. The opening statement and much of the content of the new bill is the same as the old one, which failed to pass the committee stage. This time however, its proponents are confident the bill will reach the voting stage.
In the proposed bill, any company which wants to run an intrastate online gaming website would pay $200,000 per year in fees to obtain a license, and those licenses would be valid for 5 years. In addition, the companies would pay taxes on their revenue of approximately 5%. These fees are unchanged from the previously shot down bill.
Also unchanged are the provisions stipulating who would be allowed to play at these websites, and the steps the companies must take to verify that data. Players must be 21 years of age or older or residents of the state of Mississippi, and they must prove this by supplying two forms of photo identification, as well their e-mail and physical addresses. They would also be required to sign a Penalty of Perjury form, subjecting them to possible prosecution if they are caught falsifying any of the data they supply.
One significant and curious addition to the bill is a new inactivity fee, and it's a rather steep and likely controversial one should the bill pass in its current form. Any player who is inactive for more than a year would forfeit all of the funds in their account thanks to the new stipulation, which would then be split by the host company and the Mississippi Gaming Commission Fund, the former of which would be required to use the money for the purposes of attracting tourism to the state.
The bill has stiff penalties in place for any company who circumvents the licensing process and runs an online gaming operation in the state unlicensed. Those operators would be subject to large fines and lengthy prison terms if convicted.
The bill is likely to have the support of the majority of brick-and-mortar casinos in the state, many of whom are run by Nevada-based companies that supported that state's successfully passed online gaming bill. Many residents of the state are opposed to the bill however, so it will be interesting to see just how far this second coming makes it.
Similar Guides On This Topic
Most Read