Mississippi Casinos Used in Attempt to Bribe County Sheriff, FBI Undercover Operation Exposes Scheme
Posted on: October 7, 2019, 03:11h.
Last updated on: October 7, 2019, 04:26h.
Four men have pleaded guilty to using Mississippi casinos as vehicles to facilitate bribes with state employees in order to secure lucrative business contracts.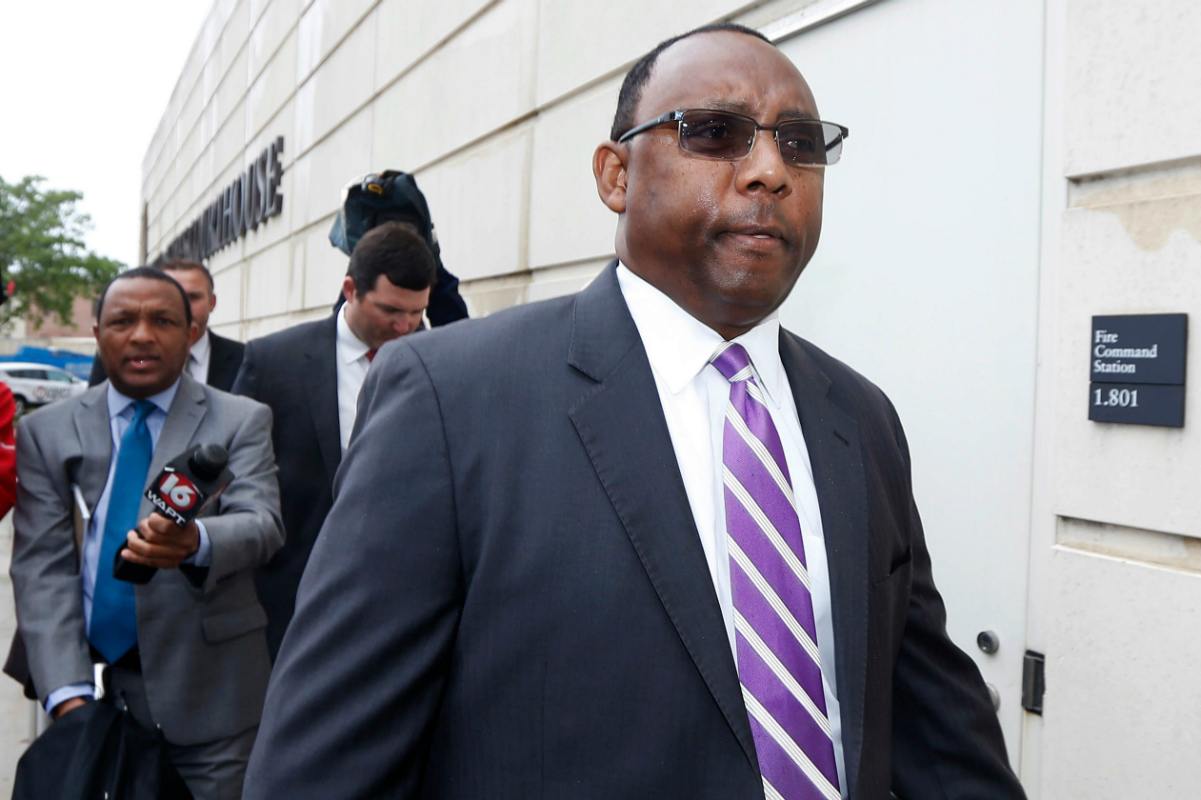 The US attorney's office for the Southern District of Mississippi says Michael LeBlanc Sr., 71, Michael LeBlanc Jr., 42, Tawasky Ventroy, 60, and Jacque Jackson, 51 – all Louisiana residents – admitted in August to bribing officials in exchange for business agreements. Their guilty pleas were accepted last week by Judge Henry Wingate.
Federal law enforcement says the four men bribed former Mississippi Department of Corrections (MDOC) Commissioner Christopher Epps with casino chips to land commissary and inmate calling service contracts for their companies, Brothers Commissary Services and American Phone Systems. Authorities say the deals occurred in Golden Nugget Biloxi casino bathroom, with the four handing him thousands of dollars in gaming chips.
Mississippians are sick and tired of corruption, and those who bribe our public officials will soon find themselves in a federal indictment. This office has made fighting public corruption a priority, and we will continue working with all of our partners to end corruption throughout our state," said US Attorney Mike Hurst.
Epps pleaded guilty in 2015 to taking at least $1.4 million in bribes and kickbacks. He was sentenced to nearly 20 years in prison.
Bathroom Kickback
Though Epps found his way to a prison cell, the four who admitted their criminal activities last week continued on with their illegal ways. Hurst said their casino scheme continued with Kemp County Sheriff James Moore.
According to the US attorney, at the request of Jackson, Sheriff Moore met with him in a Biloxi casino bathroom where he was handed $1,000 in chips. The sheriff was promised another $1,000 after a substantial calling services county contract was awarded in their favor.
But Moore was working with the FBI, secretly going undercover to expose the illicit bribes. The four men fessed up to their crimes, and will each face a maximum of five years in prison, three years of supervised release, and a $250,000 fine. They will be sentenced on February 10, 2020.
Money Laundering
Casinos have long been targeted by criminals to wash ill-gotten gains into seemingly clean and legit funds. In the US, it's estimated that more than $300 billion is laundered annually through banks, casinos, and other financial institutions.
The US Financial Crimes Enforcement Network (FinCEN) is tasked with the difficult mission of safeguarding the financial system from illicit use.
FinCEN Director Kenneth Blanco said at the 12th Annual Las Vegas Anti-Money Laundering Conference in August that there had been a more than nine percent decrease in casino Suspicious Activity Report (SAR) filings made between 2017 and 2018 in the gaming sector. He also relayed how SARs from six licensed casino operators in the US led to the exposure of an international criminal organization that laundered millions of dollars.
Through financial data analysis and surveillance operations, law enforcement investigators learned that this large-scale criminal operation was involved in the distribution of cocaine and heroin, along with laundering the illicit proceeds, both domestically and internationally," Blanco explained.
"As a result of the intercepts associated with several of the targets identified in the financial data, DEA agents seized over 2,500 kilograms of cocaine, 25 kilograms of heroin, 8.5 kilograms of methamphetamines, and over $570,000 in cash," he concluded.