Miami Casinos Ordered to Again Shutter Operations, Tribal Gaming Exempt
Posted on: July 3, 2020, 09:27h.
Last updated on: July 3, 2020, 10:48h.
Miami casinos have been ordered to once again shutter their operations, as an upward trend in the number of coronavirus cases has local officials concerned.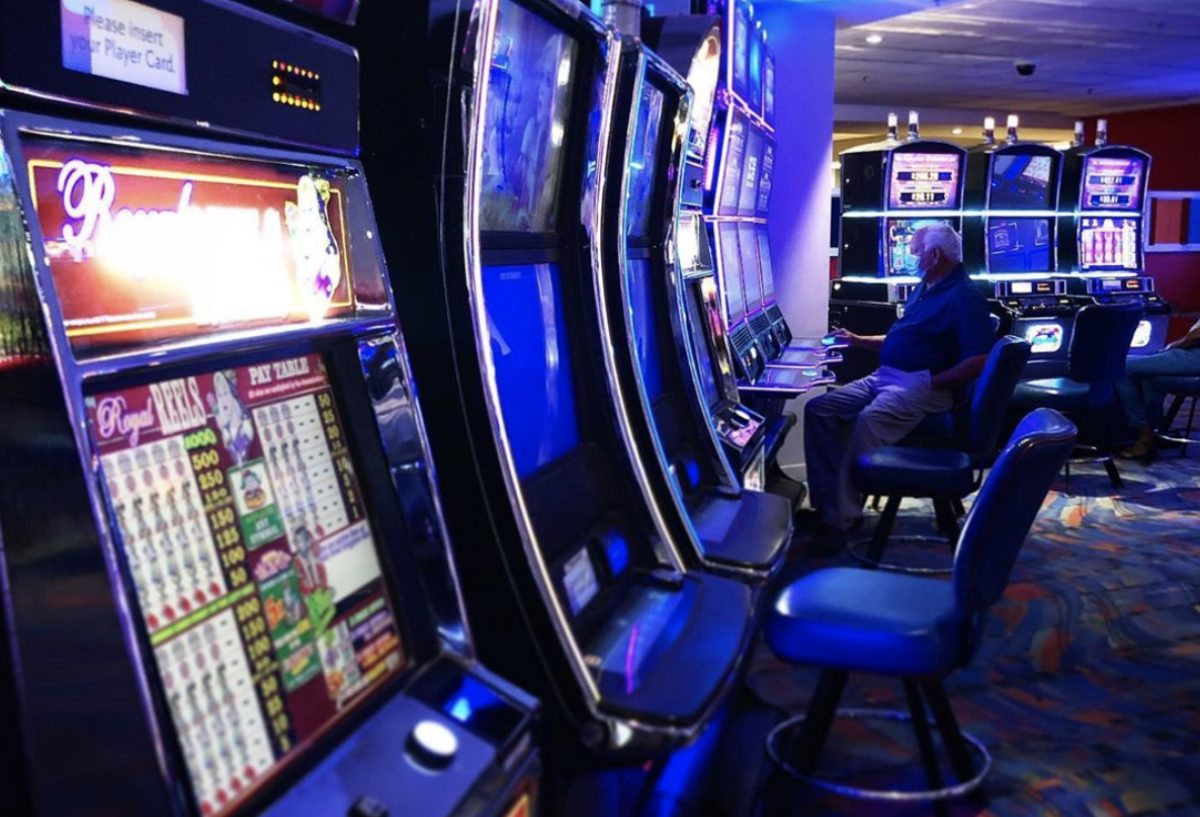 Yesterday, Miami-Dade Mayor Carlos Gimenez announced rollbacks on certain business reopenings and implemented a daily 10 pm curfew that begins tonight. Nearly six weeks after lifting restrictions and allowing the four commercial racetrack casinos in the county to resume business, the mayor says such entertainment facilities need to once again close to protect the public.
The mayor's directive impacts Hialeah Park, Casino Miami, Magic City, and Calder.
"We can only tamp down the virus if everyone takes personal responsibility and follows the rules," Gimenez declared. "That means practicing social distancing, staying away from crowds, and wearing masks everywhere you go in public, whether inside or outdoors."
This curfew is meant to stop people from venturing out and hanging out with friends in groups, which has shown to be spreading the virus rapidly," the mayor added.
Florida shattered its single-day COVID-19 record on Thursday when the state reported more than 10,000 new coronavirus cases. The state now has 178,594 positive test results, and the disease has been cited for 3,684 deaths.
Miami-Dade by far has the most cases in Florida at 42,211. South Florida beaches are closed this holiday weekend because of the coronavirus increase.
Tribal Casinos Immune
Neither the state nor county has jurisdiction over tribal casinos. Miami-Dade is home to one gaming venue owned by a Native American group, and it has the power to remain open as its commercial competitors cease operations.
Miccosukee Resort & Gaming, owned and operated by the Miccosukee Tribe, is located on the outskirts of Miami on the edge of the Everglades.
The Miccosukee Tribe is one of two Native American groups that operate gaming in the Sunshine State. But unlike the much larger and powerful Seminole Tribe, the Miccosukee Tribe has not entered into a gaming compact with the state to operate Class III gaming (slot machines and table games).
The Miccosukee casino instead offers some 2,000 electronic bingo machines that resemble slots. Miami-Dade is one of two counties in Florida permitted to allow its commercial racetrack casinos to house slot machines. House-banked table games, however, remain under the monopoly of the Seminoles.
Seminole Casinos Open
The Seminole Tribe operates three casinos in the Miami-Dade neighboring county of Broward. Seminole Casino Coconut Creek, Seminole Classic Casino, and Seminole Hard Rock Hotel & Casino all remain open.
The Seminole casinos have implemented numerous heath safety precautions to protect employees and guests. Everyone inside the casinos is required to wear face masks and have their temperatures screened prior to entry.
Broward County Mayor Dale Holness issued his own order for the Independence Day weekend. The county now is requiring everyone to wear protective face coverings in all public areas when social distancing is not possible. But the county's four racetrack casinos will be allowed to keep their doors unlocked.
Broward County has issued 462 warnings, and citations have been issued to businesses found out of compliance with health safety orders. Another 732 complaints are pending further inspection.