MGM Sues Connecticut Over Alleged Unfair Casino Expansion
Posted on: August 6, 2015, 11:38h.
Last updated on: August 6, 2015, 04:14h.
MGM Resorts International isn't happy about what it sees as a missed opportunity to build a Connecticut property, even though the gaming operator is also midway towards erecting one in neighboring Massachusetts.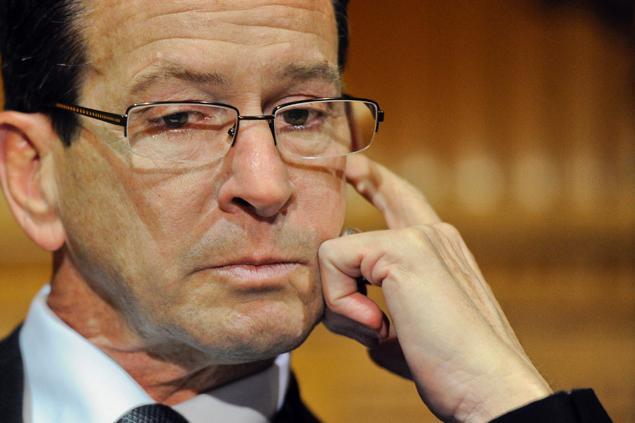 Now, the company has fired the first retaliatory shots back across the Massachusetts-Connecticut border in the form of a lawsuit that seeks to put the kibosh on Connecticut's speedy casino expansion, saying it was unfairly excluded from bidding to build one of its own.
The suit claims that the Constitution State's new casino bill, which was recently signed into law by Connecticut Governor Dannel Malloy, is, ironically, unconstitutional, and should be scrapped. The casino giant is asking a federal court to declare the bill "invalid, null, and void in its entirety."
It's the latest salvo in an escalating casino war between the two states. Massachusetts' recent resolution to legalize casino gaming, and the granting of the south Massachusetts license to MGM, means that Connecticut will soon be facing off with an $800 million MGM casino resort just a few miles across its northern border, in Springfield.
The increased competition could be catastrophic for Connecticut's already struggling casino industry, which comprises Foxwoods and the Mohegan Sun resorts. MGM has made no secret of its desire to attract customers from Connecticut, and estimates that some 40 percent of footfall will come from its neighbor state. But that doesn't mean the company doesn't want presence in Connecticut as well.
Satellite Casino
MGM's Springfield resort is expected to open in 2018. Meanwhile, Connecticut decided to get out there first, by passing a law allowing it to open a "satellite casino" along the Interstate 91, which can be built in a shorter time frame. All it needed to do was make the necessary adjustments to the state's constitution to allow it to host casino gambling outside of tribal lands.
The satellite casino, which has been derided by MGM President Jim Murren as a "box of slots," would be operated jointly by the state's two tribal gaming purveyors: the Mashantucket Pequot and Mohegan tribes.
Connecticut has sanctioned two casinos in its southeast since the early nineties on tribal lands, in return for a portion of the profits, but only Mohegans and the Mashantucket Pequots have been permitted to operate casinos in the state.
This is the basis, apparently, of MGM's legal challenge, which accuses Connecticut of illegally stifling commercial competition and affording the tribes preferential treatment.
One Foot Already In
MGM actually was almost into the Connecticut gaming market as far back as 2006. After giving the colossal Foxwoods rights to use its company name for its hotel adjunct in a licensing deal, MGM later ended the agreement when, in 2013, it decided to put up its own MGM Springfield across the way in Massachusetts.
But with a feasibility study already wrapped up regarding entry into the Connecticut casino market, MGM still maintained an interest in setting up shop in the state at some point down the road. As an operator with 13 Las Vegas Strip properties, the company clearly has no problem being represented by more than one casino in any given market. So it certainly wouldn't have a problem doing so in a neighboring state, but feels it has been prevented from fairly competing for such an opportunity by Connecticut's hasty move to open up shop on its own.
In its filing on this issue, the company made its position clear."MGM is … not as a practical or economic matter precluded from developing a casino in Connecticut simply because MGM Springfield is located near Connecticut."
"Smacks of Desperation"
"MGM is ready, willing, and able to compete for the opportunity to develop a commercial casino gaming facility in Connecticut, but is excluded by the act from competing for this opportunity," the complaint continued.
Connecticut Senate Majority Leader Bob Duff (D-Norwalk) said this week, however, that MGM's lawsuit "smacks of desperation."

"We shouldn't be intimidated by MGM, and I'm certainly not going to let the thousands of employees who have good wages, good health benefits, retirement plans, get caught up in some sort of bullying tactic by a private company," he said.
A spokesman from Connecticut's Attorney General's said they were examining the complaint and "will respond at the appropriate time in court."
Most Read