MGM Rolls Out Gamblit Skill Games in Effort to Capture Millennial Patrons
Posted on: May 2, 2017, 05:00h.
Last updated on: May 3, 2017, 06:02h.
MGM Resorts is upping the ante in its "LEVEL UP" gaming lounge inside the MGM Grand in Las Vegas by introducing innovative skill-based gaming machines developed by Gamblit Gaming.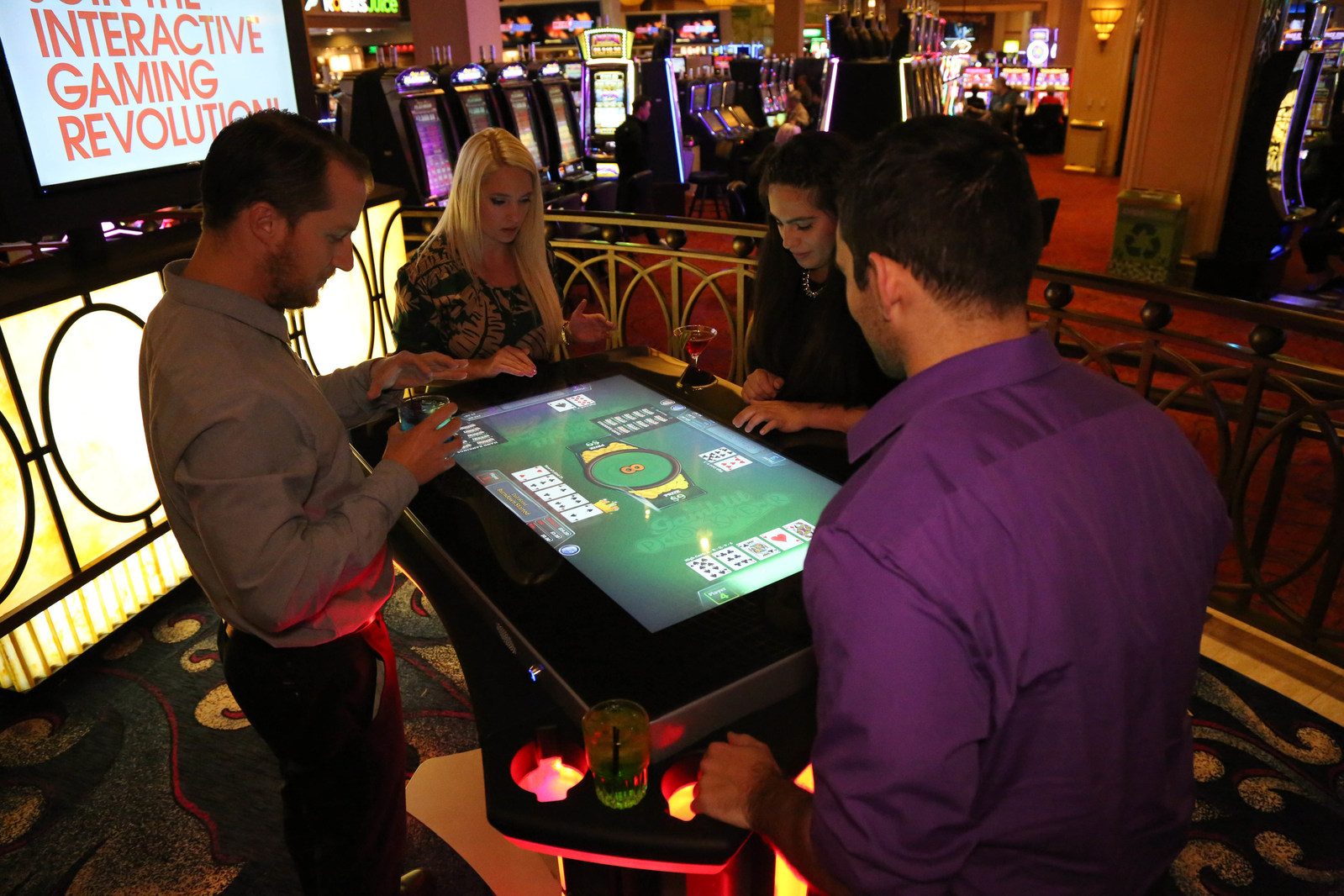 MGM, the Nevada-based casino giant said in a press release issued last week that it has rolled out two interactive gaming tables at the Grand. The arcade-like formats allow players to compete cooperatively or competitively in groups of two to four players with real money at stake.
Skill-based games have been the source of much buzz in recent years, and after extensive development and testing, they're finally rolling out on casino floors. MGM plans to implement Gamblit tables at additional properties in the coming months.
"We are committed to keeping our gaming experiences fresh and exciting," said MGM Grand COO Scott Sibell. "Our partnership with Gamblit Gaming brings this vision to life."
Not only in Nevada but across the country casino resorts are investing in efforts that might entice younger patrons. Casinos are banking on the idea that adding a social component to its gaming endeavors will appeal to millennials, a demographic that gaming companies have struggled to reach. With older generations of traditional slot players disappearing, casinos and gaming equipment manufacturers are actively seeking new ways to connect with 20- and 30-somethings.
LEVEL UP is a social entertainment lounge equipped with pool tables, beer pong, arcade games, a golf course simulator, and a craft beer bar in addition to the new casino gaming machines.
Social Skill Play
The two games up and running inside LEVEL are Gamblit Poker and Cannonbeard's Treasure.  Both take place on Gamblit's Model G interactive gaming table, which is basically a 42″ touchscreen monitor that functions as a table with players huddled around it.
Gamblit Poker puts a unique spin on the classic card game. When the game begins, a single deck of cards is shown in rapid succession in the middle of the table. Two to four players against each other on a flat tabletop screen that looks like a giant iPad. Players compete to quickly grab cards, hungry-hungry-hippo-style, to make their strongest hand and take down the pot.
Cannonbeard's Treasure plays similarly, but instead of grabbing for traditional cards, players attempt to build winning displays from historically themed nautical cartoons. Bonus if they match a target number displayed next to a chest of gold.
Luck of the Law
Nevada gaming law traditionally required that all house-backed games offered all players the exact same chances of winning. That presented problems for skill-based gambling.
But Nevada lawmakers tackled the issue in 2015 with legislation calling for the allowance of "flexibility in payout percentages or the outcome of a game as determined on the basis of nondiscriminatory identifiers."
That means that while all games must have an element of luck (assuring the house still wins), they can now present opportunities along the way for some players to win more, or lose less, depending on their personal abilities.
With players able to improve their own odds at winning a game, whether competing against a machine or their friends, that's supposed to be what finally excites millennial gamblers in the casino.