MGM Resorts Working to Make Toronto Casino a Reality
Posted on: February 6, 2013, 06:29h.
Last updated on: February 18, 2013, 04:22h.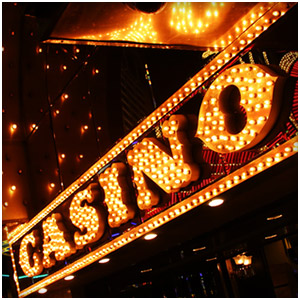 MGM Resorts has thrown their hat into the rapidly developing ring for a casino in Toronto, announcing a 50/50 partnership with Canadian developer Cadillac Fairview. Their proposal would see a casino and hotel brought to Exhibition Place, a large entertainment and business complex on Toronto's waterfront.
"In Cadillac Fairview we are partnering with the industry leader in developing high quality properties across North America and a company with whom we share a common vision for the development of an iconic integrated resort in Toronto," said MGM Resorts chairman Jim Murren.
Cadillac Fairview is a major developer of retail properties in Canada, but has no experience in the gaming sector. What they do have however is significant political clout, being owned by the Ontario Teacher's Pension Plan, one of the most powerful investment groups in Canada.
The partnership comes after the Ontario Lottery and Gaming Corporation (OLGC) announced their intentions last year to have a major casino take up residence in Toronto, preferably along the waterfront or in the downtown core. The City of Toronto has the final say however on whether they allow the construction of a casino, and which proposal they ultimately choose.
"The City of Toronto staff report has identified how such a project will create thousands of jobs, contribute much-needed revenue to the city and provide Toronto with an iconic landmark to attract millions of tourists," said Cadillac Fairview CEO John Sullivan.
Not The Only Toronto Casino Proposal
Unsurprisingly, the MGM proposal will be but one of many for the city to consider should they make the decision to build a Toronto casino, as they are not the only Las Vegas-based casino hoping to bring hot gaming action to the Great White North's economic center, and one of the largest cities in North America. The Sands recently pitched their plans to substantially upgrade the Metro Toronto Convention Centre into a casino, hotel, dining, and convention mecca. That plan used the framework outlined in an earlier proposed $3 billion overhaul of that facility by Oxford Properties, though Oxford has yet to choose a casino to partner with for their proposed project. Other suitors for a potential Toronto casino include Caesar's, Wynn Resorts, and Onex Corp.
The issue of a Toronto casino has long been a contentious one for the city however. While public sentiment within the city is slightly favorable of a new casino, there is also a very vocal group against it, including several former mayors of Toronto, who all expressed their concerns to current mayor Rob Ford and city councillors that a casino is not in the best interests of the city. The city is expected to make their decision on the question of a casino in Toronto by April.
Similar Guides On This Topic