MGM Resorts Stock Drops on Q1 Earnings, Company Focused on '2020 Plan' and Job Cuts
Posted on: April 30, 2019, 11:49h.
Last updated on: May 30, 2019, 10:35h.
MGM Resorts shares on NASDAQ fell this week after the company revealed its quarter one earnings that came in far below expectations.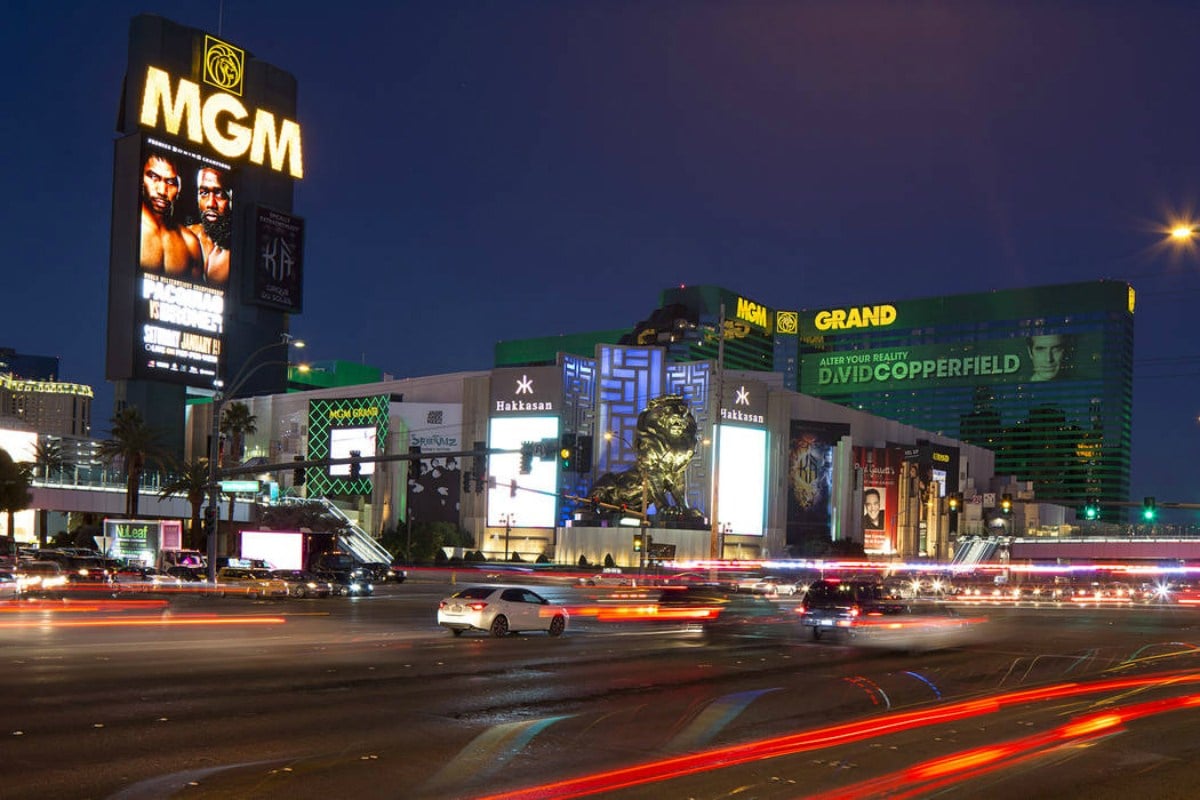 The consensus among Wall Street analysts called for Q1 adjusted earnings per share of 23 cents. The casino operator reported just 12 cents a share. Revenue topped estimates at $3.18 billion – higher than the forecasted $3.12 billion – but investors focused on the earnings miss.
MGM stock opened this week at $28.40. They're now around $26.80, a 5.5 percent loss.
I want to first say right up front that there is no change in our full-year outlook," MGM Resorts CEO Jim Murren said on the Q1 conference call. "We expect a strong second half to the year as we begin to drive financial benefits from 2020 as well as a good convention calendar."
Murren revealed revenues were flat in Las Vegas January through March. The chief executive blamed high-end baccarat for a 13 percent decline in gross gaming revenue (GGR).
2020 Plan
Much time was spent during the call discussing the company's "2020 Plan," a mission to cut costs by $100 million this year, and another $200 million through the end of 2021.
Last week, MGM announced the termination of 254 managerial employees. CFO Corey Sanders says the goal is to reduce the company's labor force by 1,000 positions by the end of June.
Murren added, "MGM 2020 is much more than a cost-cutting plan. It truly changes the way we operate and positions us for continued growth and success."
While the majority of the MGM layoffs are expected to be "managers and above," the company is considering reducing jobs that can be replaced with certain technologies. In March, MGM said it might replace back of house bartenders – those who don't interact with guests – with automated dispensers waitstaff would operate.
"We will … leverage technology for greater efficiencies," Sanders told investors. "We are setting up the company to operate in a much more nimble way."
Asia Focus
Despite analyst expectations that GGR in Macau will be flat or single-digit growth in 2019, Murren says the company is bullish on the world's richest gambling hub. The CEO said it's been a frustrating experience bringing MGM Cotai's Mansion Villas to market. They only opened last month, despite the $3.4 billion property opening in February 2018.
We've been frustrated at MGM that we haven't been able to deliver the entire suite of products that people expect of us, particularly in the high end. Now with the Mansion open … we're finally on our footing that we can really grow some significant share in a very strong market," Murren explained.
Along with Macau, MGM of course is set on entering Japan. Three forthcoming commercial gaming licenses are up for grabs.
MGM announced last month a partnership with Japanese financial services group Orix in its bid for an integrated resort in Osaka, the third largest city in Japan. Murren said the firm is just one of the companies MGM plans to include in a consortium to win licensure.