MGM Resorts Pushes for $1B Atlanta Casino, But Georgia May Not Have It On Its Mind
Posted on: July 2, 2015, 11:59h.
Last updated on: July 2, 2015, 12:05h.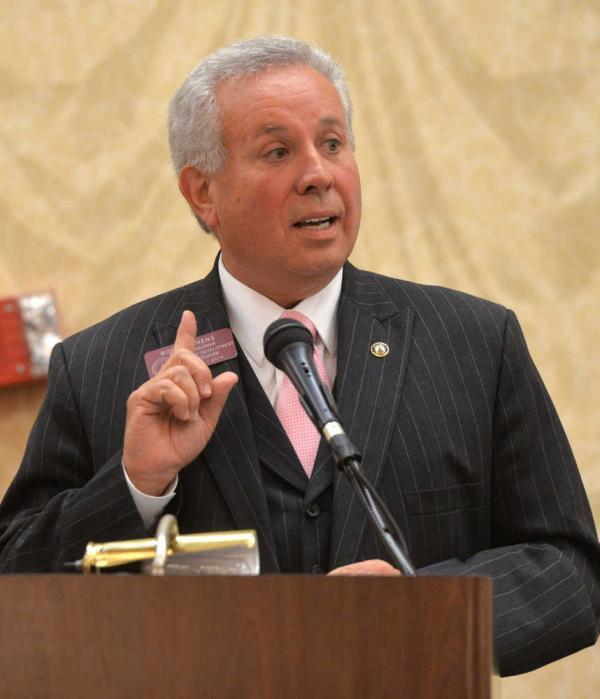 MGM Resorts International wants to build a $1 billion casino in downtown Atlanta that would "rival anything in Vegas," according to a local legislator.
The news comes on the back of legislation filed last March by State Representative Ron Stephens, chair of the state's House Economic Development and Tourism Committee, that seeks to rewrite Georgia's constitution to permit casino gaming.
Currently, the most gambling machines allowed anywhere in Georgia is 14, which sit at a convenience store in Henry County.
Atlanta is one of the largest metropolitan areas in the US that does not have some form of Las Vegas-style gaming, and the casino giant believes the market is perfect.
MGM Resorts spokesman Clark Dumont called it a "beautiful market," boasting an ideal demographic, he said, as well as the world's busiest airports and one of the largest convention industries in the country.
The MGM proposal would reportedly create 3,500 jobs and reap tens of millions of dollars for Georgia's HOPE scholarship program, which assists eligible students with college costs.
Cadillac of Casinos
"I've seen what they want to do, and it's going to blow your mind," said Stephens, of what he calls the "Cadillac" of casino projects. "It's massive in its size and its elegance. This is a game-changer. I'm looking for a win-win-win and this is it."
But before MGM can lay a single cornerstone, Stephens' bill must overcome opposition in the General Assembly and the governor's office. Governor Nathan Deal is no fan of casino gambling, and the chances of him signing this bill into law remain a longshot, according to the Deal's top aide Chris Riley. Riley told the Atlanta Business Chronicle that he couldn't see it happening before January 10, 2019, the date a new governor will assume office.
Because it proposes an amendment to the constitution, the bill would go to a public referendum, where it could face additional opposition, not the least from the Georgia Christian Coalition, which believes that gambling is "destructive to individual lives, families, businesses and society as a whole."
And having just broken ground this spring on an $800 million project in Springfield, Massachusetts, where contention among state voters and factions was an understatement to say the least, MGM must know what kind of battle it's in for down in Georgia.
Bill is "Massive"
Recent efforts to permit casinos in Georgia have been summarily shot down, but Stephens believes the tide may be turning in favor of his bill. We'll have to wait to find out, though, as the legislation was submitted too late to be considered during the current legislative session and will instead be examined at the beginning of the new session in January.
Meanwhile, MGM has hired five lobbyists to help ease its passage through the legislature.
If approved, the bill would limit the number of casinos in the state to just six in five different regions. Atlanta is the only city that would be allowed to host more than one casino.
"I hope [the public] gets the opportunity to vote," said Stephens. "This is a massive bill."
Similar Guides On This Topic