MGM Resorts Offers to Make Charitable Donations on Behalf of Las Vegas Shooting Victims as Reward for Suing Them
Posted on: September 11, 2018, 06:39h.
Last updated on: September 11, 2018, 06:45h.
MGM Resorts has offered to donate $500 to the charity of choice of each of some 2,500 plaintiffs who were injured or bereaved by the October 1, 2017 Las Vegas shooting, provided they accept legal notice they are being sued by the company.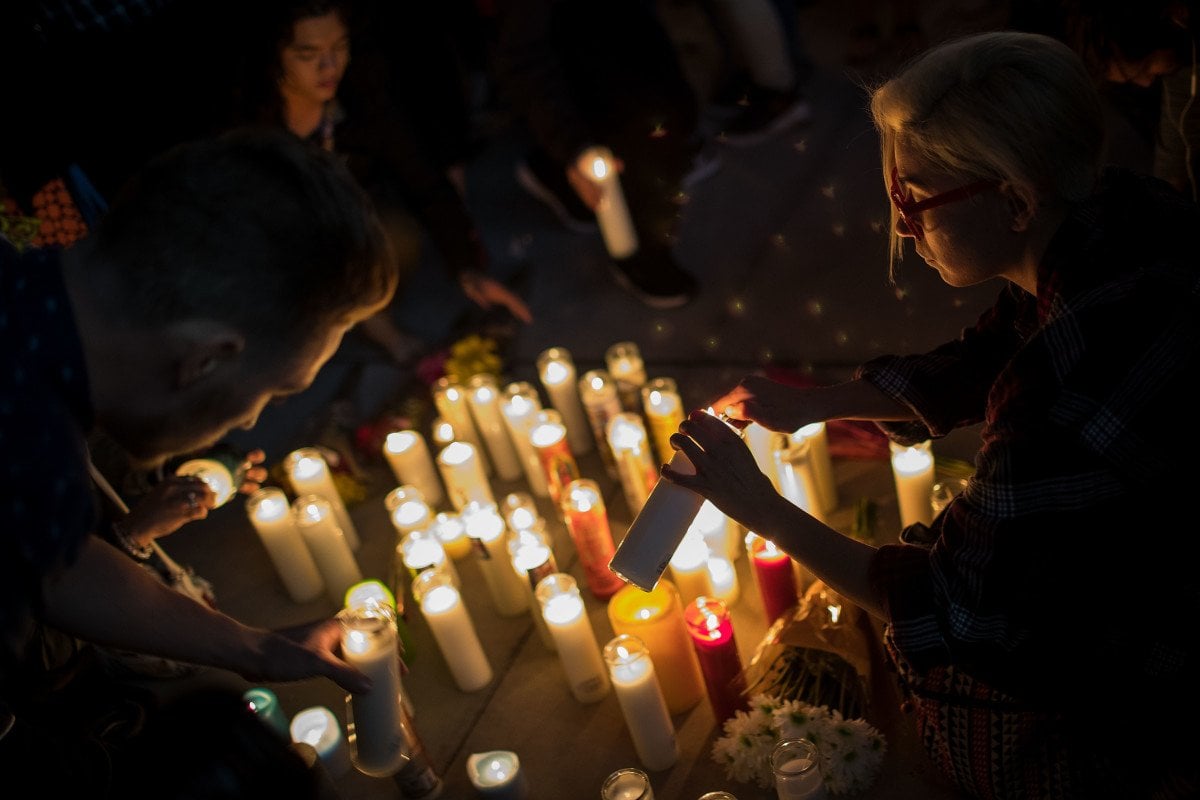 This is the latest gambit in MGM's bid to dodge liability for the actions of Stephen Paddock, who opened fire on the Route 91 Harvest country music festival from his room at the Mandalay Bay, murdering 58 people and injuring more than 800. Both venues were owned by the casino giant.
MGM's unprecedented decision to sue the victims has been met with incredulity and public acrimony, prompting #BoycottMGM to trend on Twitter.
The company is not seeking money from the victims, but is desperate to consolidate all the litigation against it — which have been filed in state courts across America — into one federal case where it intends to ask a judge to absolve it from liability. MGM will argue that an obscure federal terrorism law protects it from damages.
Bad Optics
The company faces multiple civil and class action lawsuits accusing it of negligence and of failing in its duty of care to monitor Paddock's activity.
The 64-year-old gunman was able to smuggle high-powered weapons and ammunition into his hotel room, aided by his VIP loyalty status that allowed him exclusive access" to a service elevator at Mandalay Bay, claims at least one suit seen by the Las Vegas Review-Journal.
Paddock hung a "do not disturb" sign on his door for three days without staff performing any kind of welfare check that might have uncovered his intentions.
The gaming giant's reaction to the PR nightmare of its own creation was to claim that its intention has been to consolidate lawsuits for the benefit of the victims to avoid long, drawn out litigation.
We believe [MGM's legal action] benefits all victims by providing an opportunity for closure in a swift and fair manner," the company's CEO Jim Murren insisted at the opening of the MGM Springfield in Massachusetts last month.
This has been dismissed as transparent spin by lawyers representing victims, and MGM's latest offer — announced by a letter to plaintiffs seen by the Associated Press — is likely to ring just as hollow.
The day chosen to share the announcement with the public seems to ride on the casino company's general insensitivity to both its own actions and how they will read to the public and victims: it was presented on the 17th anniversary of the 9/11 tragedy at the World Trade Center in New York.
Served Up
Hypothetically, if each plaintiff were to accept MGM's charitable offer, it would cost the company $1.25 million. But make no mistake: no mercy will be shown on any who refuse to accept the bizarre donation. They will be served — in the legal sense of the word — with the lawsuit.
"The money spent on personal service of process — up to $250 per person — could be better directed to do some affirmative good," said MGM legal counsel in the letter the AP received, adding that those who refuse "will [be] personally serve[d] the complaints courteously and respectfully," according to company spokeswoman Debra DeShong.
Somewhere, a PR professor must be writing this unfolding up as one example of "Top Ten Ways Never to Handle a Public Relations Crisis."
Safety First
The company believes the Safety Act — a post 9/11 law that offers liability protection to a company that uses anti-terrorism services or technology to "help prevent and respond to mass violence" — will absolve it from blame. Attorneys will argue it qualifies, because the security firm MGM hired for festival was approved by the Department of Homeland Security (DHS).
But the law has never been tested before and the October 1 shooting has not been designated as an act of terrorism by the DHS.
Similar Guides On This Topic