MGM National Harbor Enters Wrong Social Security Number, Annuls Woman's Jackpot Payout
Posted on: January 11, 2019, 07:31h.
Last updated on: January 11, 2019, 08:23h.
MGM National Harbor in Maryland is apologizing to a patron after casino staff wrongly entered her Social Security number and annulled a substantial slot machine jackpot win.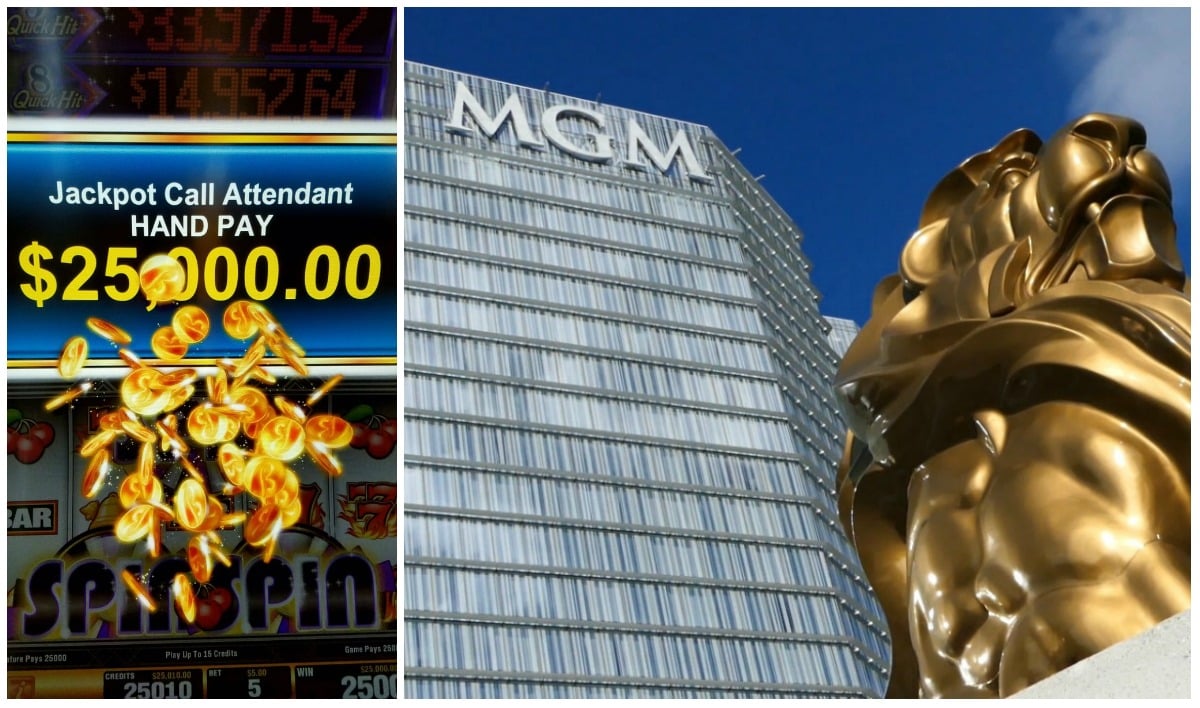 Cynthia Obie tells FOX 5 DC that when she went to the cage to cash out her jackpot slip, an employee mis-entered her Social Security number by one digit. The error led to the casino being unable to issue her cash.
The Social Security number entered came up with a person who owed the state of Maryland money, and therefore MGM Resorts could not issue a check. The casino says state laws prevent the resort from trying to provide a second payout on one jackpot.
We are aware of this unfortunate error and have taken the necessary steps to assist Ms. Obie in rectifying this issue," National Harbor said in a statement. "If she presents the proper identification credentials to the Maryland Gaming Commission, they will provide her with the appropriate payout."
"We apologize for the inconvenience this has caused Ms. Obie," MGM concluded.
Obie didn't reveal just how much she was supposed to collect, but said it was several thousand dollars. MGM National Harbor instead issued her a $200 slot credit and free drinks.
Anytime someone wins $1,200 or more gambling, casinos must issue tax Form W-2G that reports the payouts as taxable income.
Casinos Gaffes
There have been several jackpots that turned out to be fruitless in recent years.
In 2017, a New York woman thought she had hit a nearly $43 million jackpot at Resorts World in Queens. Her slot machine displayed a winning $43,949,672.76 result, but when she was approached by casino employees, she was informed the machine had malfunctioned.
Instead of $43 million, the woman was given a free steak dinner and $2.25, the prize she should have won on her one-cent wager.
Last fall, a man at the Talking Stick Resort and Casino in Scottsdale, Arizona, claimed he hit a $50,000 jackpot, but casino reps said a faulty lightbulb was erroneously showing he had struck gold. He was instead paid $4,000, the payout the casino said he was properly due.
MGM Lawsuit
MGM National Harbor almost immediately became the highest grossing casino in Maryland following its December 2016 opening. But its rise to the top hasn't been without scandal.
In July, a six-year-old girl was electrocuted by 120 volts when she touched a railing at an outdoor water fountain. She went into cardiac arrest and suffered permanent brain damage.
Attorneys representing the girl and her family are suing MGM Resorts. In litigation, they say the girl needs 24/7 care, and is being fed through a feeding tube.
"The incident at National Harbor was a tragic accident and we are all heartbroken," MGM spokeswoman Debra DeShong said in a release. "We are committed to continue working with the family's representative to reach a resolution."