MGM REIT Pushes to Take Over Caesars Real Estate Trust, Would Create Major Player Among Publicly Traded REITs
Posted on: January 16, 2018, 03:00h.
Last updated on: January 16, 2018, 01:19h.
For monster casino operators like MGM Resorts and Caesars Entertainment, subsidiaries like REITs are just part of the game. But keeping track of who owns what and understanding what they can do with those branches is about as tricky and complex as playing chess while on roller skates on a speed boat.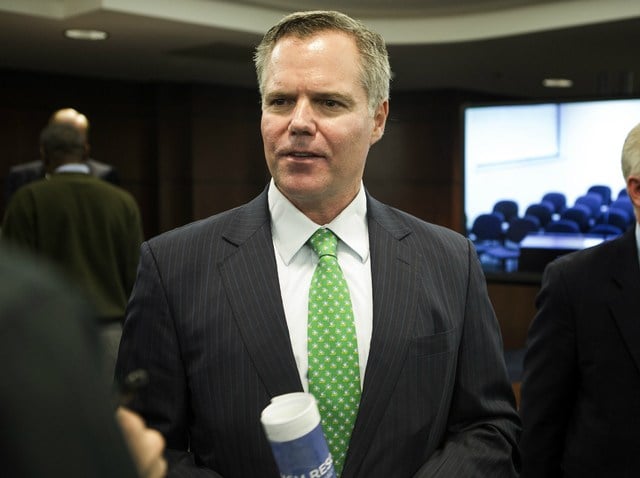 That doesn't stop these companies from making thorny moves against each other, moves that are not always welcomed by their competitors.
Take, for example, MGM Growth Properties (MGP), a real estate investment trust (REIT) of MGM Resorts. MGP has proposed a takeover of VICI Properties, a Caesars Entertainment REIT that owns the land-based assets (meaning the buildings and land on which their casinos are located) of 20 of Caesars' casinos.
MGP controls a dozen MGM Resorts International assets, but now wants to acquire 100 percent of VICI's outstanding shares at $19.50 each. VICI shareholders would own approximately 43 percent of the combined entity, which would become one of the largest publicly traded real estate investment trusts in the world.
However, MGP said in a statement this week that VICI executives have "elected not to engage in meaningful discussions." MGP reps said they first reached out to the Caesars offshoot about a potential merger in December, but is now going public with that correspondence, with the goal of moving their agenda forward more propitiously.
MGM Growth Properties Chairman Jim Murren, who is also the CEO of MGM Resorts, sent a letter to VICI on January 5 asking decision-makers at the company to reconsider, but no action has been taken to date.
Attractive Offer
VICI Properties was formed under Caesars Entertainment's Chapter 11 bankruptcy restructuring. The real estate company is largely controlled by creditors who are still owed billions of dollars.
Under the bankruptcy shuffling, REIT shareholders were given ownership of the physical assets of numerous Caesars resorts. Among the 20 properties are Caesars Palace, Harrah's Las Vegas, Caesars Atlantic City, and Bally's Atlantic City.
The REIT leases casino and resort operations for these properties back to Caesars Entertainment.
Caesars' restructuring, which has been described as the "largest and most complex bankruptcy in a generation" by the casino group's own lawyers, allowed the conglomerate to wipe $10 billion in debt from its books. For creditors looking to recoup those losses, the REIT vehicle will take many years to make them whole. In 2018, the REIT will collect $630 million in rent on its 20 properties.
MGP is trying to entice VICI shareholders with a quick cash payday. In his letter, Murren says "MGP would be willing to offer a portion of the consideration in the form of cash." Murren added that MGP has plenty of cash at its disposal, meaning any deal would not be contingent on third-party financing.
REIT Mergers Rare
In the wake of the still relatively recent global recession, mergers and acquisitions became the name of the game for numerous business sectors. That was certainly the case in gaming, primarily in Europe and the UK, where several multibillion-dollar alignments were executed.
But according to The Real Deal, a New York real estate publication, REIT mergers aren't quite as common.
"Public companies merge because of the benefits of size," the magazine wrote in 2016. "REITs, however, don't benefit in the same way. Whether a landlord owns five office buildings or 10 doesn't really affect pricing power, and the commercial real estate market is simply too enormous for one company to control."
BMO Capital Markets analyst John Kim added that the few REITs that have merged "have not been rewarded."
But Murren believes a MGP and VICI unification would be different.
"The combination of VICI and MGP would create … an unmatched portfolio of high quality leisure, entertainment, and hospitality assets. A combination would also create a larger and better capitalized company with greater scale and an enhanced financial profile to support additional opportunities," the casino executive concluded.